Author
Christopher Tate
Published
October 20, 2022 - 11:00am
My machining education was quite different from most. Circumstances forced me to learn a lot on the fly, so broken tools, bloody fingers and scrapped parts were common on my journey.
Learning to ream a good hole was one of the more difficult matters that I struggled with, and I learned much about what not to do. Fortunately, I was exposed to skilled people, and I managed to get short but effective lessons. With a little guidance from experienced toolmakers, I overcame the difficulties, and reaming high-quality holes became easy.
My first mistake was thinking that reaming a hole was as simple as "drill the hole, ream the hole, and you're done." Generating the right-size hole with a reamer is more than simply sticking it in the hole. Several variables need to be considered before putting the reamer in the hole.
Like all machining operations, tool quality is important. Buy a cheap reamer, and you will regret it. Go ahead and purchase a high-quality reamer from a reputable manufacturer. In general, reamers manufactured in Germany, Japan or the United States are best.
Consider the tolerance of the hole, and buy the right size of reamer for the job. Reamers rarely cut undersize holes, so plan to ream a hole larger than the diameter of the reamer. It always is a good idea to buy one reamer sized to the lower limit of the tolerance band and one reamer sized to the nominal dimension. Starting with the smaller reamer is a good way to limit the risk of making a hole that can't be corrected.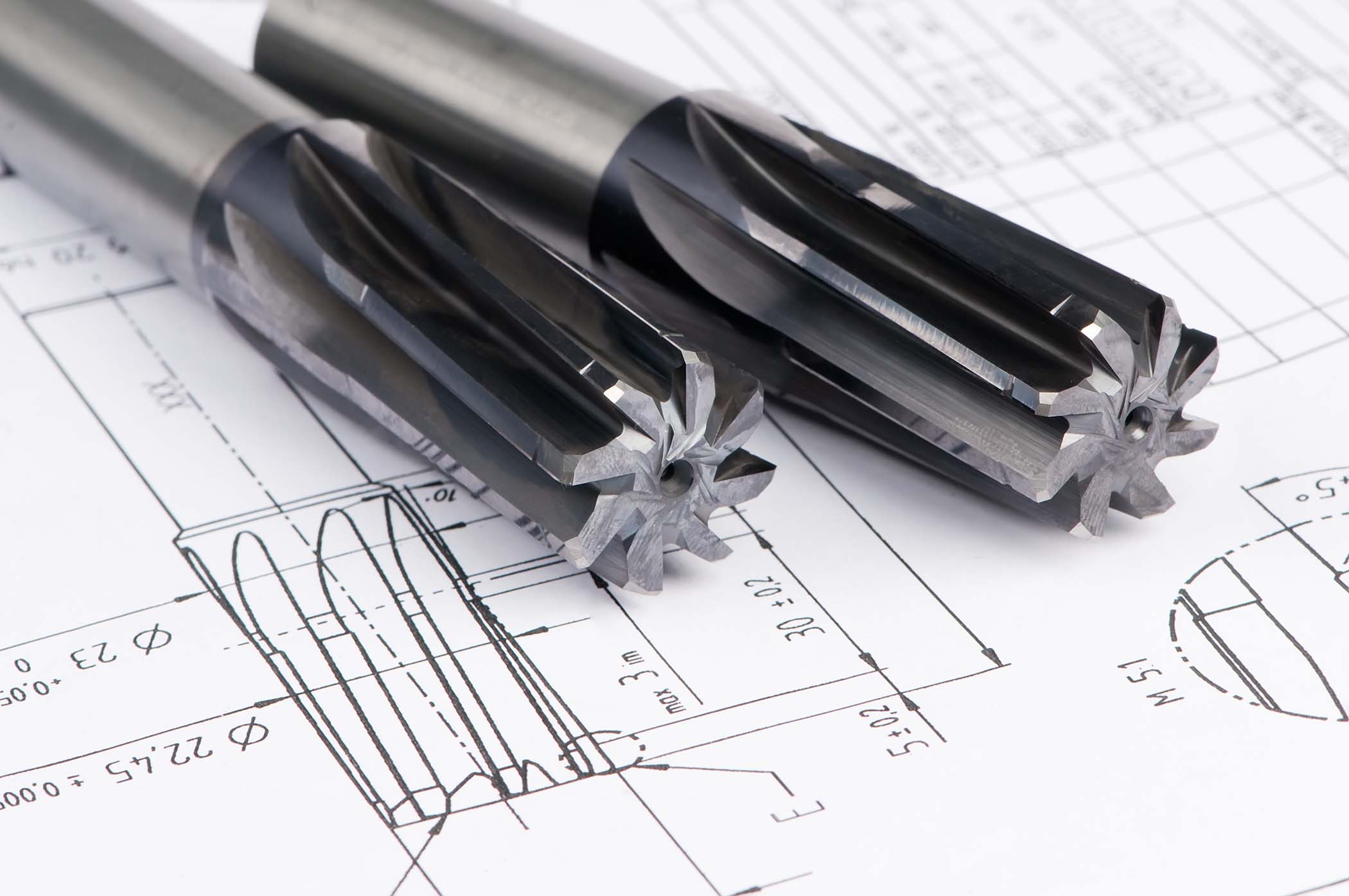 Having the best-quality tool that is sized perfectly doesn't ensure a good hole. Oversize holes are overwhelmingly the biggest problem with quality when reaming, and radial runout is the primary contributor to oversize holes. Eliminating runout can be done in a couple of ways, beginning with making sure the reamer is held in the best method possible. In some cases, this means using a good collet. In other cases, this might necessitate a high-quality chuck. No matter how it is held, if the reamer wobbles when it spins, you likely will end up with an oversize hole. One of the more creative solutions I have seen for combating runout is holding the reamer in a boring head so the reamer can be "dialed in."
Runout of the reamer is only a problem when the reamer rotates on a mill or drill press. When used on a turning machine, the problem is alignment. Tailstocks and turrets hardly ever are aligned close enough to ream a good hole. This is one of the few times when holding the cutting tool in a rigid manner can be detrimental to the operation. Successfully reaming a hole on a turning machine often requires some type of toolholder that allows movement or "float." If you are going to ream holes on a lathe — by which I mean a traditional two-axis — go ahead and purchase a floating ream holder before you start. The floating holder enables the reamer to overcome alignment issues and find the center of the hole.
Cutting speed is critical to successful reaming, and reamers like to cut slowly compared with other tools like drills and endmills. Manufacturer recommendations and Machinery's Handbook are the best references for cutting speed, but a general rule is to run the reamer 50% to 80% slower than a drill. An old guy once told me that a reamer was running too fast if I could not count the flutes as it spun.
Reamers work best when only a small amount of material is removed, so having the right amount of stock after drilling is critical. As always, the manufacturer is going to provide the best recommendations, but you will succeed in most cases if the finish allowance for the reamer is 0.002" (0.05 mm) to 0.005" (0.13 mm) per side (radial depth of cut). Leaving too much material for finishing results in bad finishes, oversize holes and broken reamers.
Reamers are for sizing drilled holes, and reamers make good hole geometry even better. However, they cannot correct a poorly drilled hole. The drilled hole needs to be straight and round or else the reamer is not going to cut correctly. In this case, the result is usually an oversize hole. If the hole is not straight when drilled, it will not be straight after reaming.
Finally, lubricate the reamer. It doesn't matter if you use coolant or oil — the reamer just needs something to prevent the tool from rubbing the inside of the hole. Softer materials are subject to galling when no fluid is in the hole. A good flow of coolant is also nice for washing away chips, which can become lodged in the flutes, causing bad finishes and broken reamers.
Like most things at a machine shop, if you ask 10 machinists how to do something, you will get 10 different answers, and each one will be the best solution. That said, these are the things that I think about when preparing to ream holes. I am sure that machinists and toolmakers would have varying opinions about my methods. However, the theories are sound and aligned to the best practices common among machinists and toolmakers. Select a good tool, minimize runout, run the reamer at the right speed, and don't push too hard.