Author
Cutting Tool Engineering
Published
February 16, 2017 - 02:45pm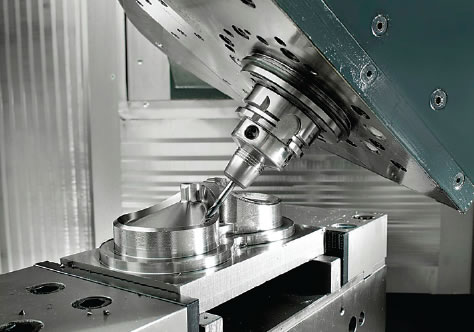 HORIZONTAL MACHINING CENTER IS FLEXIBLE: Heller Machine Tools offers the FP 4000 5-axis HMC with twin drives in the Z-axis. Workpiece capacity is 1,400kg (3,086 lbs.) , and the X-, Y- and Z-axis work envelope measures 800mm × 800mm × 1,045mm (31.50"×31.50"×41.14"). The machine comes standard with a 10,000-rpm spindle and HSK 63 spindle taper. According to the company, temperature does not infl uence the machine's precision, because of its construction and thermal stability. The machine is available with a 54-, 80-, 160-, 240- or 409-place tool magazine.
Heller Machine Tools
www.heller-us.com
---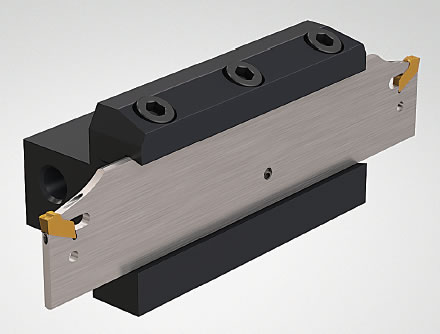 PARTING-OFF SYSTEM OPTIMIZES COOLANT DELIVERY: Seco Tools LLC's 150.10-JETI parting-off system incorporates HSS blades, Jetstream Tooling technology and tool blocks with coolant inlets. Together, these elements provide high-pressure coolant a straight path to the cutting edge and an optimized means for effectively penetrating the friction zone between the cutting edge and workpiece, according to the company. The HSS blades, available in 20mm (0.787") and 25mm (0.984") sizes, maximize insert stability. The blades accommodate insert widths from 2mm (0.079") to 6mm (0.236").
Seco Tools LLC
www.secotools.com
---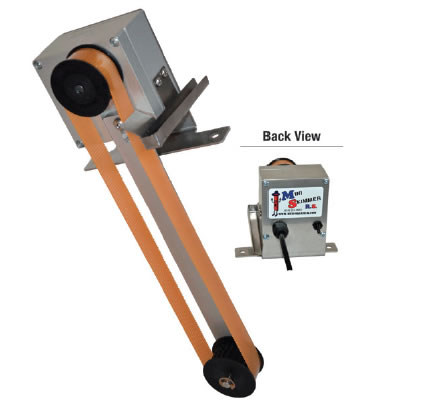 OIL SKIMMER TARGETED FOR SMALL SHOPS: The Mini-Skimmer R.S. from Wayne Products is a belt-type oil skimmer that has a housing that measures 3"×3"×2.75" (76.2mm × 76.2mm × 69.8mm) and collects more than a quart of oil per hour. The liquidtight housing is made of anodized aluminum. It has an on/off switch, allowing users to monitor its activity, and is lightweight, enabling transportation between machines. It comes with a stretch-resistant, fi berglassreinforced cogged belt.
Wayne Products
www.mini-skimmer.com
---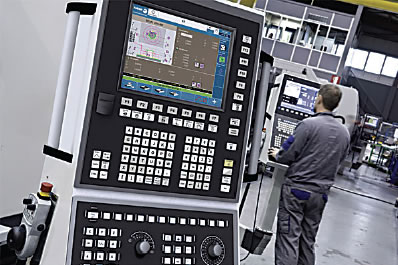 CNC FEATURES MULTIPLE ADVANCES: Fagor Automation USA says the CNC 8060 T meets the requirements of production lathes, high-speed machining centers and machines that require high accuracy and high-end features. Advances include a touch screen, high-defi nition graphics, pop-up-based browsing and more than 500 Mb of memory standard, expandable via Compact Flash. Users can choose from four programming methods: standard ISO language, parametric language, ProGTL3 language and IIP interactive language (interactive icon-based pages).
Fagor Automation USA
www.fagorautomation.com