Author
Brandt Taylor
Published
March 10, 2022 - 04:00pm
In this column, I'll talk about deep slotting. Slots, or grooves, are common features of machinery components, so much so that special cutters are available for machining slots.
As the ratio of the depth of the cut to the width of the cut increases, it's helpful to understand the cutting forces involved in order to have a successful outcome in the manufacturing process. I make some parts that have a slot with the depth dimension 10 times the width dimension. The bottom photograph shows the part after slotting beside the finished part. It's a knife for processing corrugated cardboard into folding boxes. The knife material is type A2 tool steel.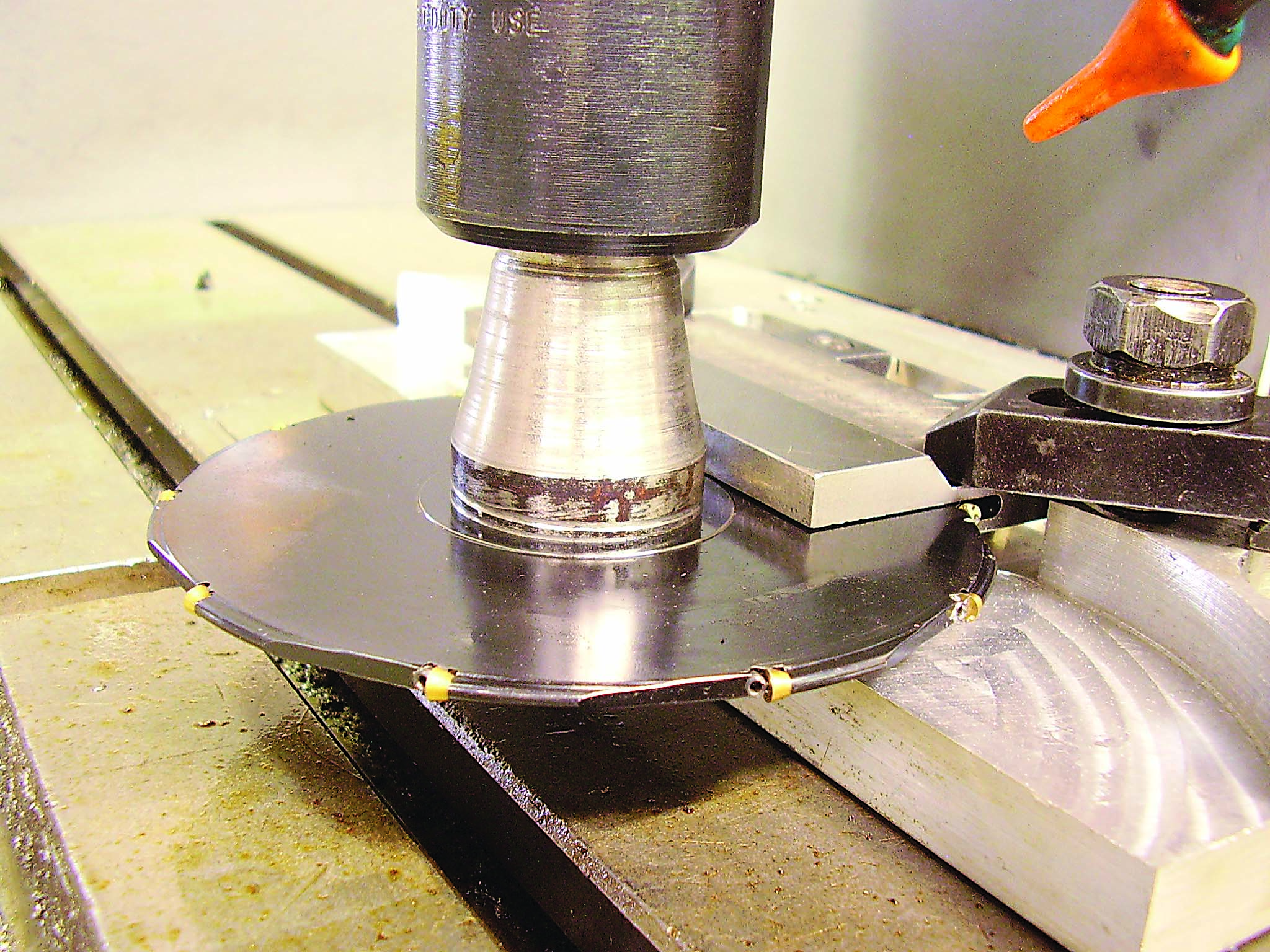 When cutting such a feature, a cutter that rotates like a circular saw or Woodruff keyseat cutter produces better results than a cutter like an endmill in which the axis of tool rotation is inside the slot. A circular cutter gives a better metal removal rate and better control of the slot width. Radial and tangential cutting forces are in the plane of the slot depth, so radial deflection of the tool will not alter the slot width. The cutter is designed to have small axial forces in the cut. This makes for quicker, more accurate machining. Note that care must be taken to make axial runout of the cutter setup acceptable. Axial runout of a circular cutter like this will increase the width of the cut.
The slot has a full radius bottom. A circular cutter that mounts on a mandrel and uses round indexable inserts is a good choice for making this feature. The top photo shows the machining setup with the cutter in the slot. The fixture holds the part to be machined by two edge clamps and two T-slot clamps. The cutter uses round inserts that have diameters equal to the width of the slot so the finish slot size is easy to maintain.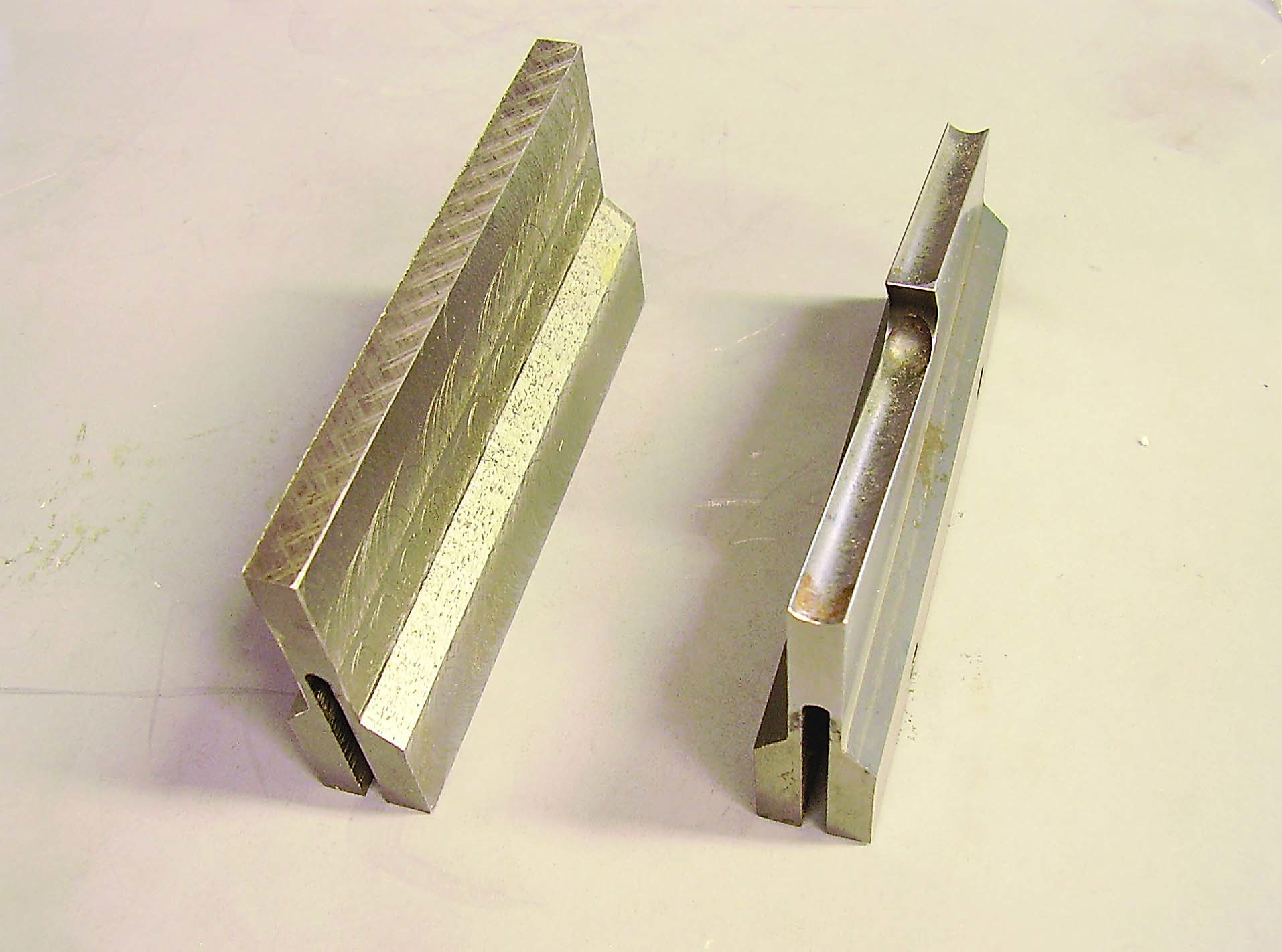 This particular indexable cutter is made by Cutting Tool Technologies Inc. in Wilton, New Hampshire. CTT has an array of off-the-shelf indexable milling cutters for various operations. This cutter has a standard 31.75 mm (1.25") dia. center hole with a keyway. I made a mandrel with a Weldon shank so CTT's tool could be mounted in an endmill holder and used on a milling machine with the cutter axis in the z direction. I use lots of flood coolant to wash chips away from the cut and prevent them from being re-cut. Plus, cool cutting edges last longer, which I like. I recommend a conventional milling direction when milling A2. Climb milling makes for higher cutting pressures.
I also make a similar part with a different slot width that does not match off-the-shelf round inserts. CTT sourced custom-diameter inserts and made a cutter to accept them. The prices were reasonable.