Author
William Leventon
Published
April 13, 2023 - 10:30am
Adding a simple fluid flow-altering device called a venturi to a sophisticated coolant management system creates a combination that significantly reduces coolant use and yields other benefits in machining operations.
That's the story from Cincinnati-based LNS America Inc., which produces the venturi, and 168 Manufacturing, which sells the FullShop automated coolant management system. A subsidiary of Precision Tool Technologies Inc. in Brainerd, Minnesota, 168 Manufacturing sells automated systems developed and used by Precision Tool Technologies in the manufacturing of its own products.
FullShop automatically manages coolant levels and concentrations by sensing them and, when necessary, pumping properly mixed coolant to as many as 120 CNC machines. By ensuring that proper coolant parameters are automatically maintained, FullShop can be a key part of unattended and lights-out production systems, said Shawn Nelson, sales manager at 168 Manufacturing.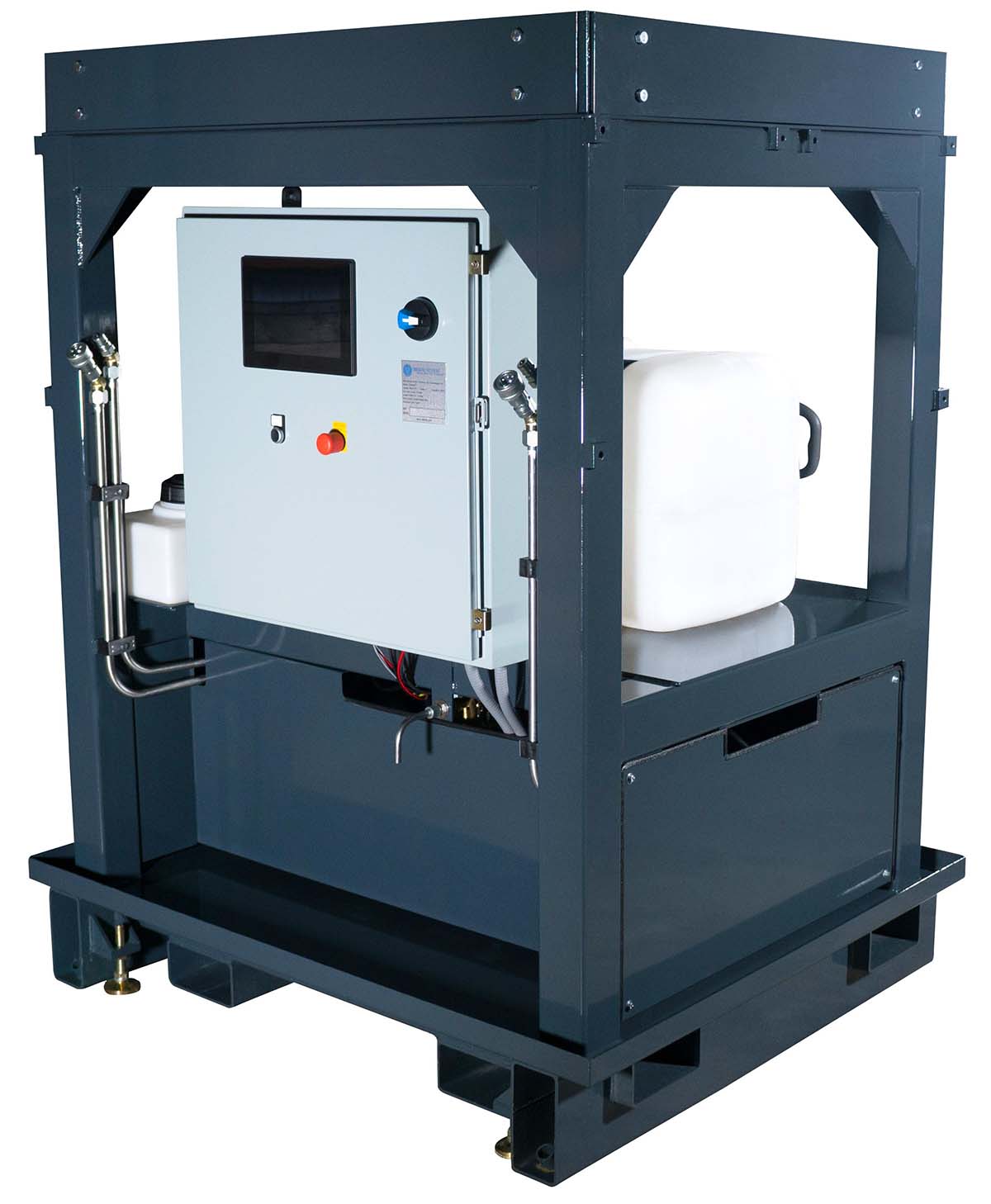 While FullShop performs its functions, the LNS venturi works with a pump to continuously draw coolant from the chip hopper through a filtering screen and return the filtered coolant to the sump.
Removing and reusing coolant that accumulates in a chip hopper can result in big savings over the course of a year. Data gathered by Precision Tool Technologies from production runs of a universal turning machine equipped with both FullShop and the LNS venturi shows that the combination can produce annualized savings of over 200 gallons of coolant, according to the company.
In addition, LNS points out that removal of coolant from the chip hopper allows longer production runs by increasing open space in the hopper. And when the time comes, getting coolant out of the hopper makes the task of removing chips from the hopper quicker, cleaner and easier.
The job "is less likely to be messy when you don't have coolant all over the place," said David Moran, national product manager at LNS. In some cases in which coolant is not being removed from the hopper, he added, "you could really have a lake in there."
There are other good reasons for removing coolant from chip hoppers.
"From a business owner mindset, when I move chip hoppers around in my building and they have coolant in them, those things are notorious leakers, so they make a mess," Nelson said. "And when I bring them out to my parking lot and I've got a lot of coolant that's leaking out, that's making a mess in my parking lot."
Then there's the financial benefit when chips are sold.
"When I send my chips to a recycler," Nelson said, "they're going to pay me more for dry chips than they are for wet chips."
The LNS venturi comes in the form of a little kit. He pointed out that there's nothing new or unique about the technology, but what it can do will come as news to many in the machining industry.
"There's no superstar invention or intellectual property here," Nelson said. "It's just one of those things that people don't know is available."