Author
Alex Nguyễn
Published
February 14, 2022 - 02:00pm
When machining a part, ensuring the proper setup is more than half the battle. Securing a workpiece, tightly clamping it down, checking the runout of all tooling and making sure that coolant is spraying into the machining area are all things that are under the control of machine operators. However, if you are taking your time to get the setup correct and, due to machine limitations, you proceed to run that fancy new tool at half the speeds and feeds recommended by the manufacturer, where does that leave you? A scratched part. A short-lived tool. And a lost profit margin.
Using a high-quality tool can help to some extent but only if you aren't very far off from how the tool typically runs. Stray too far outside those speeds and feeds, and you may run into unexpected problems, including tool breakage, severe premature wear and poor part quality. It's a phrase that makes people groan, yet it holds true here: The chain (of production) is only as strong as its weakest link. To make a premium product, you have to bring your A-game.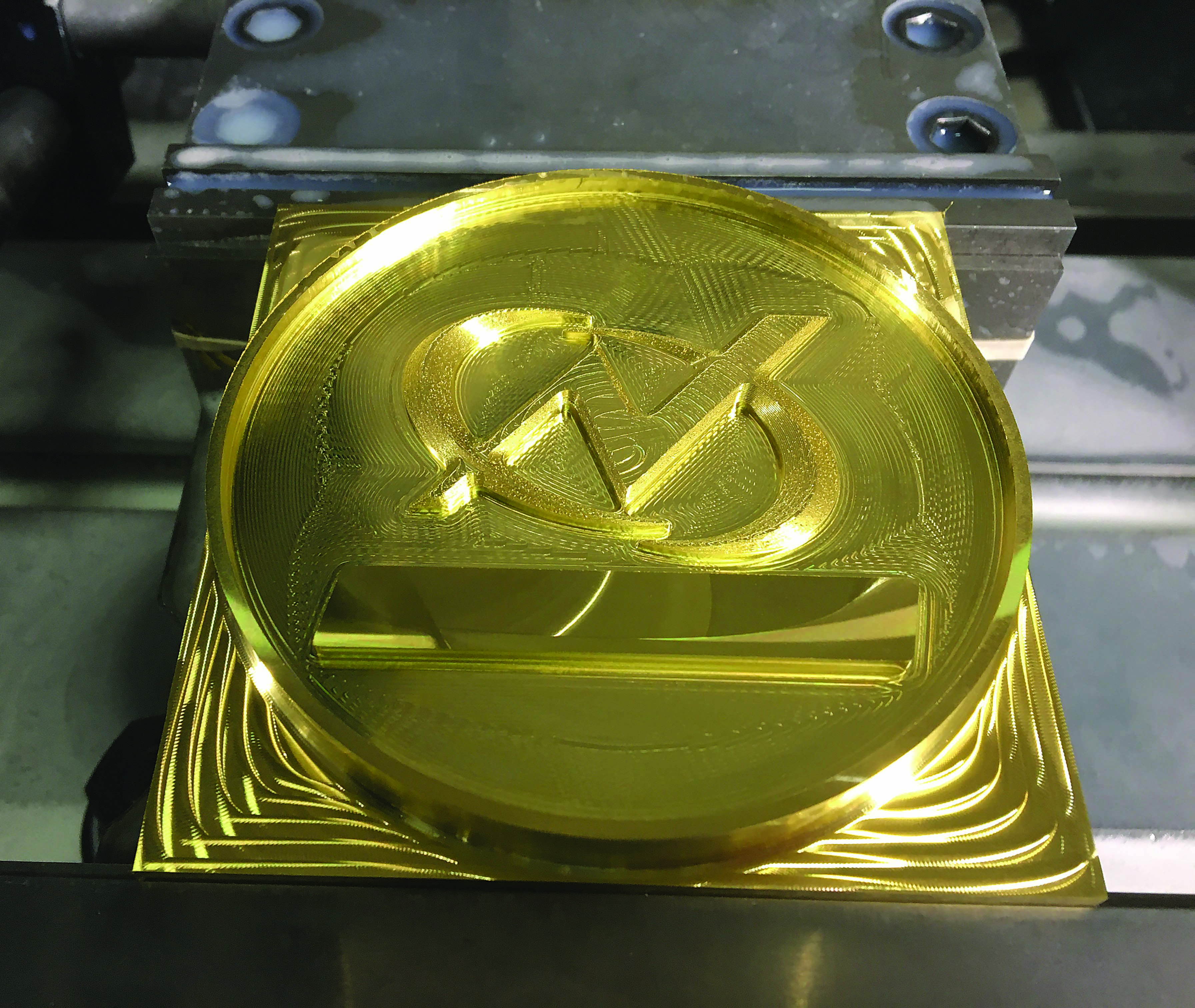 Newer tools utilize targeted design features that can accommodate specific materials and running conditions much better than generic tools. Micrograin carbide provides the wear resistance of carbide and the toughness of high-speed steel. Coatings can more than double the performance area and tool life of endmills, drills and taps. Geometries aimed at stainless steels, heat-resistant superalloys or hardened steels help machine visually appealing, cost-effective parts. However, many of these higher-technology tools also come with a caveat. They are very specialized. Trying to make that aluminum endmill also run in hardened steels is going to be a hassle if not downright impossible. Additionally, such high-tech tools have fairly particular performance areas — a range of speeds and feeds from the manufacturer that generally results in the best performance, productivity and tool longevity.
For the most part, machines can run at the manufacturer-recommended speeds and feeds for the majority of jobs. You start to get into trouble when the size of tooling drops. That same 137 m/min. (450 sfm) that you are targeting
with a 12.7 mm (0.5") tool for roughing is well within the operating capabilities of your machine. But all of a sudden, that same 137 m/min. for a 3.175 mm (0.125") finisher aims for a speed of 13,75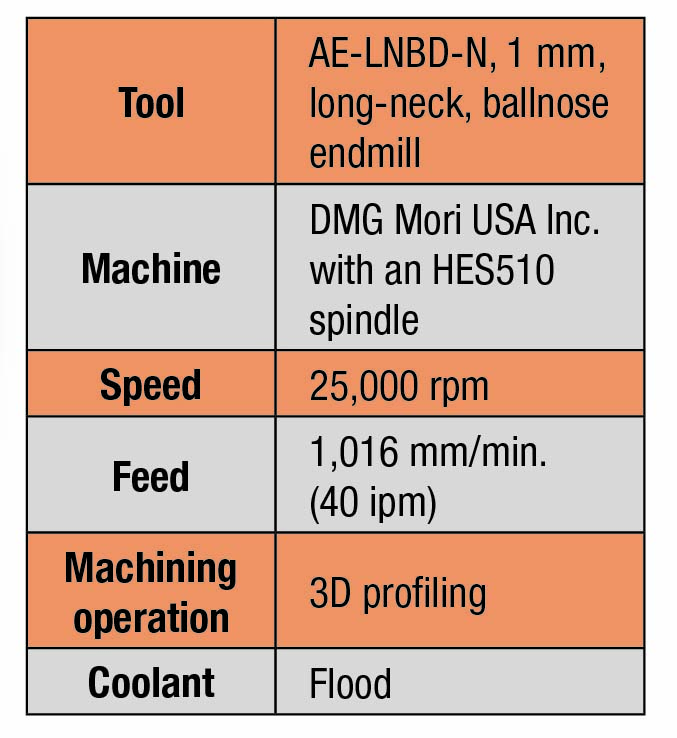 0 rpm, making your machine punch above its weight class.
Never fear: There is a cost-effective, premium solution when your target speed exceeds the rpm limitations of your machine: high-speed electric spindles. They have the accuracy, torque and rpm required for peak performance of
microtools.
High-speed electric spindles measure less than 1 µm (0.00004") of runout, allowing users to hold the tight tolerances that micromachining demands. Unlike air-, coolant- or gear-driven spindles, electric spindles offer variable speeds and LED speed verification, plus electric spindles run using a closed-loop system to maintain speed and torque while entering the cut and during the cut.
Some other advantages offered by high-speed electric spindles are the use of DC brushless motor technology, ceramic bearings and constant clean airflow for cooling and purging, so you can run lights out 24/7 without the concern of overheating or thermal distortion. An LED load meter is utilized to monitor cutting conditions and tool performance. An integrated interface resident in the controller provides communication with a CNC, allowing the machine to control and monitor several functions of the high-speed spindle system.
High-speed electric spindles are available in a variety of configurations to match the CNC spindle. With this access to different arrangements, you easily can upgrade your speed capability on machining centers, CNC lathes, Swiss CNC machines, robots, custom-built machines and more.
When considering options for speed, NSK America Corp. and OSG USA Inc. teamed up to highlight the benefits of proper speed applied to high-quality tooling. For the project, a design showcasing the respective company logos on a coin was developed. The design included many intricate geometries and engravings that would require microtooling to mill the features. For this application, a window machining process was used, along with NSK America's HES510-CAT50 electric spindle and OSG USA's AE-LNBD-N endmill, to achieve an ultrafine surface finish.
The machining process began in standard fashion, squaring off the brass stock and outlining the ring of the coin. A semiroughing machining path then was run using a 3.175 mm endmill before moving on to 0.8 mm (0.03") and 1 mm (0.04") microtooling for the finishing and detailing work. Typical machines may top out at about 10,000 rpm, but when using the HES510, the finishing profiling machining process was able to run at a staggering 25,000 rpm while still holding extremely tight tolerances without chattering, which could mark up the surface of the part. Using a premium tool on a premium machine gets premium results. The math is that simple.
If you have been considering checking out the newest geometries and coatings that are becoming more readily available with microtools, you now have a cost-effective way to run them the way that they were designed to run. Give it a try. The only thing that you have to lose is cycle time. 
---
For more information from OSG USA, view a video presentation at cteplus.delivr.com/2t2wg.