February 01, 2015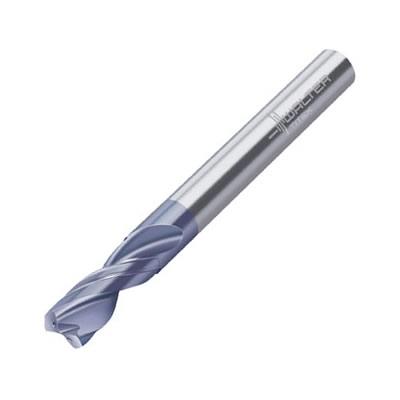 Walter has extended its range of pilot drills with addition of the X·treme Pilot 180.
Deep holes nearly always require a pilot or start hole, and this is where the Walter Titex X·treme Pilot 180 comes" It's a versatile, high-performance solid carbide drill for drilling depths from approximately 2 x D. The solid carbide drill has internal cooling, which can be either emulsion or oil, and can be used with coolant pressures as low as 145 PSI. It possesses a point angle of 180 degrees, and is available in diameters from 1⁄8 – 7/8" (3 – 20mm). The drill features corner protection chamfer for maximum reliability, four margins for optimum alignment, and a TFT coating for superior protection against wear.
The new Walter Titex X·treme Pilot 180 can be used for cross holes, spot-facing inclined or convex surfaces, and for counterboring drilled holes to recess bolt heads or protect threads. Even in conditions that are not level the X·treme Pilot 180 yields precise and flat hole bottoms. It can be employed on all commonly used material groups. Application areas include general metalworking, mold and die making, and the automotive and energy industries.