April 13, 2013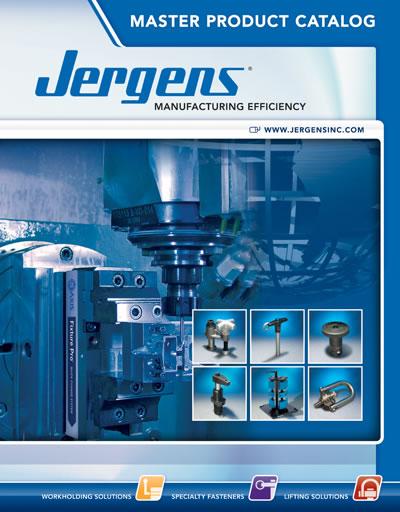 Jergens Inc. has released the 2013 edition of its Master Product catalog. This comprehensive 516 page catalog includes in-depth product descriptions, design features and benefits, performance details, application and operating information, dimensional drawings and detailed sizing information for all Jergens products from the company's three distinct business units that include:
Workholding Solutions, which includes great brands such as the Ball Lock Mounting System; Fixture-Pro 5-Axis Workholding; ZPS Zero Point Clamping System. In addition, Production Vises; 5-Axis Top Tooling Solutions; Hydraulic Clamping products and numerous Workholding and Locating components.
Specialty Fasteners feature the Kwik Lok Quick Release Pins, Spring Plungers, Toggle Clamps, Threaded Inserts and various Handwheels, Handles and Knobs.
Lifting Solutions contains Hoist Rings and Accessory products are especially suited for Rigging and Lifting requirements for all industries. The Shackle-lok™ hoist ring is a new lifiting device that utilizes a removable shackle reportedly with the strength of a Jergens Hoist Ring.