December 18, 2020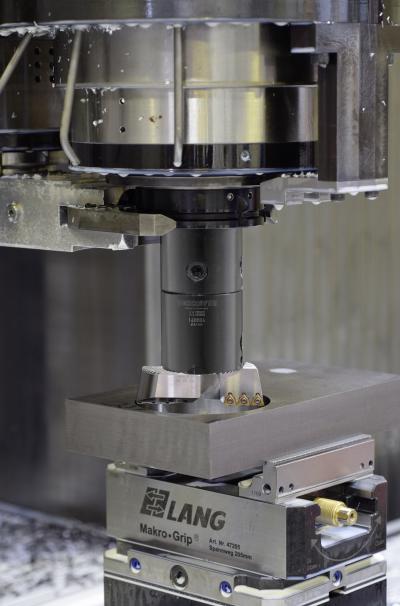 Allied Machine and Engineering announces the release of the Wohlhaupter VolCut insert holder, an expansion to their boring line. The rough boring system is engineered to remove large volumes of material at high speeds and light feed rates in just one cut.
VolCut combines the benefits of the modularity of the Wohlhaupter MVS connection with Allied Machine and Engineering's large diameter holemaking solution. This time-saving combination offers increased material removal and excellent chip control at greater depths for large diameter applications - even on underpowered machines. The VolCut insert holder is stocked for quick delivery with bore diameters ranging from 2.559" – 128.149" (65mm – 3255mm). Its unique designincorporates serrations designated to connect seamlessly with Wohlhaupter's Twin Cutter and AluLine boring systems.
Manufacturers pre-machining large diameter holes in components for the oil and gas and heavy equipment industries can reduce cycle times with VolCut's high cutting speed and material removal up to 2.755" (70.00mm). The company reports case studies show cycle time reductions up to 80% when compared to similar circular milling applications. The indexable inserts utilized by VolCut shorten process times even further by allowing the tool to remain engaged in the spindle while worn cutting edges are changed out. Allied Machine and Engineering stocks the indexable inserts as standard items ensuring quick replenishment.
Natalie Wise, USA product manager of the Wohlhaupter boring line, states, "The VolCut insert holders provide a rough boring solution unmatched by other rough boring competitors. The ability to utilize the VolCut insert holders with your existing standard Wohlhaupter modular tooling provides the additional range needed to vastly improve your rough machining operations."