February 03, 2016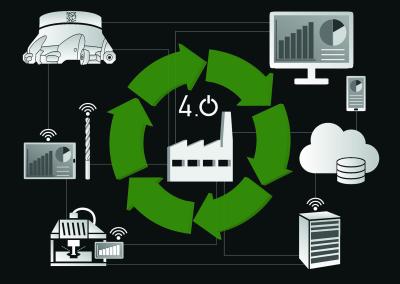 Designed to improve the manufacturing process, the new Walter Tool-ID system reportedly allows users to transfer tool data from the presetting device to the machine tool and evaluate the parameters that are run on the machine, according to a Feb. 2 news release from Walter USA LLC, Waukesha, Wis.
The tool data, which may be contained in a laser-engraved matrix code on the tool, can be picked up using a scanner and automatically transferred to a machine control unit, the company explained, noting that "time-consuming and error-prone manual data entry" may be cut from the equation.
"The aim of this new development is to digitize all relevant information relating to the production process and make it available for analysis and optimization," said Holger Langhans, director of Walter Multiply.
The Walter Tool-ID system also enables the tool to provide production information in a form that can be read by the machine. Using this information, the system reportedly makes it possible to detect potential problems early, and remedy them promptly.
Walter also noted that its Tool-ID system brings the company one step closer to the vision of Industry 4.0, the smart factory of the future.