October 01, 2011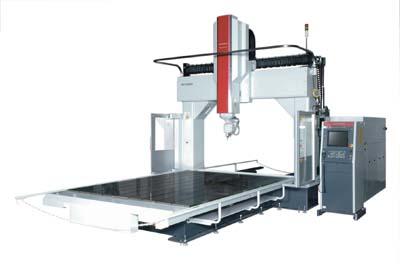 MC Machinery Systems Inc. introduces its newest generation of 3D laser machines in the VZ series. These VZ10 and VZ20 offer accuracy and flexibility for complex, 3D laser applications. This series comes with advanced controls and superior resonator technology for maximum productivity.
The VZ series utilizes a belt-drive system instead of a pinion-gear system for greater reliability. Dross Reduction Control combines real-time power ramping with acceleration or deceleration to reduce thermal influence and dross adhesion, decreasing the need for post-process deburring.
VZ10 features a focal lens for faster processing of thin materials; zero-offset head for a wider processing area and easier setup; 2x faster axial movement than previous models for higher overall processing speed; and a 30 percent faster Z-axis than previous models
The VZ20 is available with a sixth axis, and comes with several exchangeable head options. These include thick-plate head, capable of cutting up to 0.75" mild steel; welding head, for high-speed welding capabilities; non-capacitive head with slim design for reduced interference to work piece; and an H-axis head which adapts to part height automatically when processing formed parts.
The new LC30T Mitsubishi control provides a powerful and easy-to-use interface for operators. A 15-inch color, touch-screen display allows better visual recognition and operability. The unit delivers faster graphics and a USB port for faster data transfer and is equipped with a 20GB hard drive and Windows-based high speed NC.
Mitsubishi's patented three-axis, cross-flow resonator design delivers the industry's highest cutting power per watt. The simplified resonator design eliminates the need for expensive glass tubes and turbine blower systems, and requires 2-5 times less maintenance than other laser equipment on the market.
Related Glossary Terms
numerical control ( NC)


numerical control ( NC)

Any controlled equipment that allows an operator to program its movement by entering a series of coded numbers and symbols. See CNC, computer numerical control; DNC, direct numerical control.