May 01,2014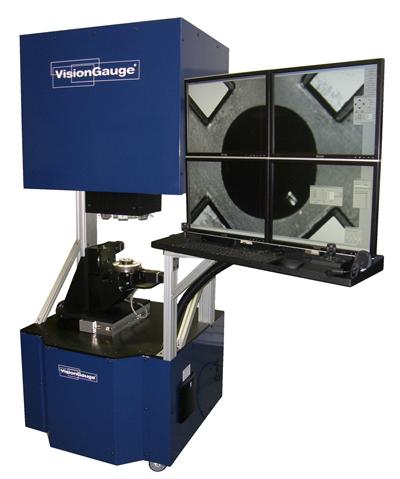 Methods Machine Tools Inc. has introduced the new VisionGauge Digital Optical Comparator 700 Series developed by VISIONx Inc., featuring 5-Axis inspection to efficiently view parts from all sides and angles.
"The 700 Series is ideal for the automatic inspection of parts with complex geometries found in aerospace and other industries where parts can be challenging to manufacture," said Steve Bond, National Sales Manager, Methods Machine Tools.
The 5-Axes of motion (X,Y, Z, Rotary, Tilt) enables quick, accurate inspection of all sides and angles on the part. Adaptive software locates features of interest on different surfaces with varying reflectivity and viewing angles. The 700 Series is usefulin checking EDM or laser drilled holes, found in aerospace or power-gen turbine components, for example.
Related Glossary Terms
electrical-discharge machining ( EDM)


electrical-discharge machining ( EDM)

Process that vaporizes conductive materials by controlled application of pulsed electrical current that flows between a workpiece and electrode (tool) in a dielectric fluid. Permits machining shapes to tight accuracies without the internal stresses conventional machining often generates. Useful in diemaking.