September 01, 2010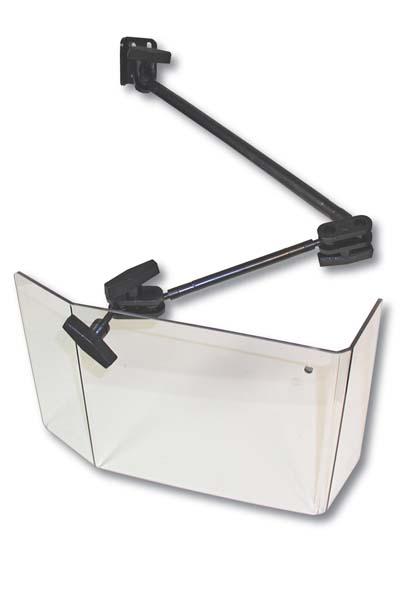 A variety of quality-constructed, versatile universal ball and socket shields are available from Rockford Systems Inc. These shields are ideal for mills, drills, grinders, band saws, or similar equipment. The universal shield places a barrier between operators or other employees in the area and the flying chips (swarf), sparks, and coolant generated from the tool. The shields are furnished with heavy universal ball and socket arms to provide simple movement and adjustment. Large polypropylene plastic handles are used for positioning and locking. Arms mount easily to the frame or column of the machine and include standard mounting hardware. The shields are made of high-impact-resistant, 3/16"-thick clear polycarbonate, selected for its toughness under impact to protect the operator. Each shield has a hole in the left and right corners so the arm can be conveniently mounted on either side of the machine. The universal arm can be furnished in the following sizes: 21", 31", or 44".
Related Glossary Terms
bandsaw blade ( band)


bandsaw blade ( band)

Endless band, normally with serrated teeth, that serves as the cutting tool for cutoff or contour band machines.

coolant


coolant

Fluid that reduces temperature buildup at the tool/workpiece interface during machining. Normally takes the form of a liquid such as soluble or chemical mixtures (semisynthetic, synthetic) but can be pressurized air or other gas. Because of water's ability to absorb great quantities of heat, it is widely used as a coolant and vehicle for various cutting compounds, with the water-to-compound ratio varying with the machining task. See cutting fluid; semisynthetic cutting fluid; soluble-oil cutting fluid; synthetic cutting fluid.