August 13, 2013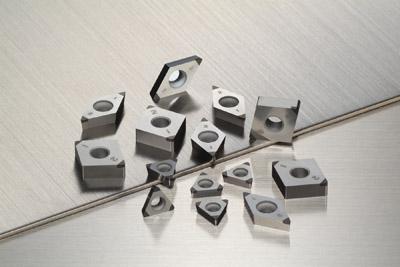 Sumitomo Electric Carbide Inc. has introduced the uncoated BN7500 CBN Grade for high precision and high efficiency machining of powdered metal.
The BN7500 offers a wide range of edge preparations for machining sintered alloys of any hardness. This grade also provides multi-tip inserts for a more cost effective solution.
The BN7500 offers machining stability through five edge preparations. Each edge preparation serves a significant purpose and advantage for usage in many different applications. Along with the standard edge preparation, the BN7500 is available in LF (burr control), LE and LS (surface roughness), and HS (breakage control) for interrupted cutting.
The BN7500 is ideal for use in industries such as automotive and agriculture.