October 31, 2016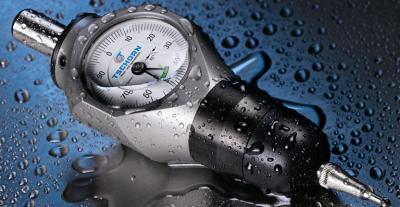 Euro-Tech Corporation is the North American distributor of the Tshcorn line of 3D testers.
Features and benefits include:
• The Tschorn tester is reportedly extremely slim in comparison to the competition.
• Probe tip is solid carbide vs. ceramic, making for a more robust probe tip.
• Probe tip's ball is only 3mm vs. 4mm
• Solid-carbide probe tip never becomes magnetized
• Probing unit and measuring unit are separable making for quick, inexpensive repair when necessary
• Parallel running i.e. for arranging the vice (also possible in Z-axis)

The most popular model, the SLIMplus analog 3D-tester can remain wet in the toolchanger—without any damage; impervious to splash water and oil. It is waterproof to the standard of IP67. (IP67 rated equipment is 100 percent protected against solid objects like dust and sand, and has been tested to work for at least 30 minutes while under 15cm to 1m of water.)

The Tschorn 3D Tester stands out with its robust structure and sleek and attractive design. Its precise and versatile capabilities enable fast and easy calculation of workpiece reference points and lengths. Probing is possible in all axes direction (X/Y/Z) at the same indicator resolution. As soon as the indicator is at 0, the vertical axis is exactly on the edge of the workpiece.
Related Glossary Terms
parallel


parallel

Strip or block of precision-ground stock used to elevate a workpiece, while keeping it parallel to the worktable, to prevent cutter/table contact.