August 13, 2012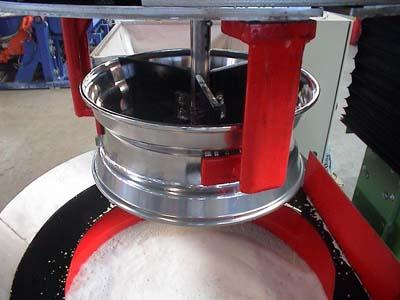 Rosler announces its new TSA line of plunge finishers. These powerful plunge finishers provide a superior high gloss polish as well as aggressive deburring, grinding, and radiusing. They are ideally suited for components with many contours or complex geometries as well as parts made from hard, difficult to machine alloys.
With 40x the grinding power of rotary vibrators, the TSA plunge finishers eliminate impingement during processing and are ideally suited for finishing gears, automotive wheels, engine and transmission parts, and profiling rollers. With variable speed control, vertical oscillation, and eccentric orbital movement, the TSA plunge finisher is very versatile.
These durable plunge finishers can be configured for robotic interface for easy loading and unloading. Featuring heavy-duty construction and industrial grade motors, all TSA machines include a work bowl lined with highly wear-resistant polyurethane for years of durable service.
Each TSA plunge finisher comes with a user-friendly PLC-based control panel for programming of all essential operations. Other convenient features include a media unload plug for quick and easy media changes as well as dosing equipment for accurately managing water and compounds.
Related Glossary Terms
alloys


alloys

Substances having metallic properties and being composed of two or more chemical elements of which at least one is a metal.

grinding


grinding

Machining operation in which material is removed from the workpiece by a powered abrasive wheel, stone, belt, paste, sheet, compound, slurry, etc. Takes various forms: surface grinding (creates flat and/or squared surfaces); cylindrical grinding (for external cylindrical and tapered shapes, fillets, undercuts, etc.); centerless grinding; chamfering; thread and form grinding; tool and cutter grinding; offhand grinding; lapping and polishing (grinding with extremely fine grits to create ultrasmooth surfaces); honing; and disc grinding.

profiling


profiling

Machining vertical edges of workpieces having irregular contours; normally performed with an endmill in a vertical spindle on a milling machine or with a profiler, following a pattern. See mill, milling machine.