February 08, 2017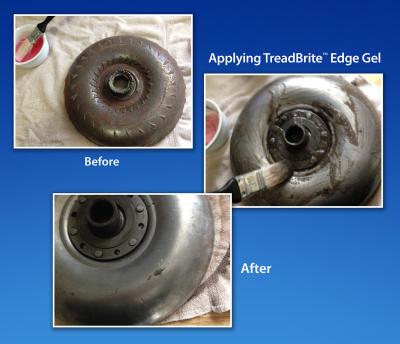 Madison Chemical introduces TreadBrite Edge Gel cleaner, which removes soil, laser scale, rust, and heat-treat scale, including heat tint/weld burn by simultaneously cleaning and brightening the surface through an etching process. This viscous gel contains a balanced blend of surfactants and acids, and is designed for use on aluminum, mild steel, stainless steel and copper.
It is suitable for fabricated metal surfaces, especially where L series stainless is used and post-weld clean-up is required, where an exposed metal edge has been aggravated by CO2 laser cutting, or in areas where sulphurized cutting oils and metalworking fluids have damaged stainless steel surfaces.
Well suited for field repair work, TreadBrite Edge Gel can speed "sign off" on equipment installation and commissioning.
In addition to cleaning and removing heat tint/weld burns from stainless steel surfaces, this acidic cleaner is ideal for cleanup of severely fouled press brakes or other fabrication equipment, including removal of all class I rouges and many class II and class III rouges. It is applied full strength at room temperature by pump, spray or manual wiping or brushing. Rinse thoroughly with water after each use.
Related Glossary Terms
brushing


brushing

Generic term for a curve whose shape is controlled by a combination of its control points and knots (parameter values). The placement of the control points is controlled by an application-specific combination of order, tangency constraints and curvature requirements. See NURBS, nonuniform rational B-splines.

metalworking


metalworking

Any manufacturing process in which metal is processed or machined such that the workpiece is given a new shape. Broadly defined, the term includes processes such as design and layout, heat-treating, material handling and inspection.