May 01, 2010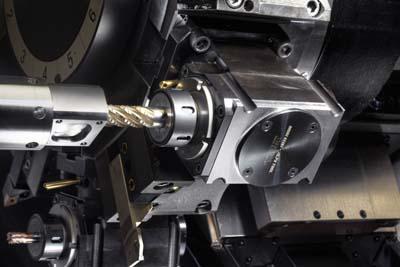 Lyndex-Nikken Inc. offers a wide range of live and static tools for Mori Seiki CNC lathes (NL and DuraTurn series) and multiple-axis Machines (NZ and NT series). Lyndex-Nikken/Alps is the OEM and supplier for Mori Seiki live tooling, as indicated in Mori Seiki catalogs. Designed and manufactured in collaboration with Mori-Seiki engineers in Japan, Lyndex-Nikken/Alps live tooling provides the latest technology for mill/turn operations, according to the company. Special features of these live tools include ground surfaces, eccentric bearing nuts, protective labyrinth seals and tool bodies made of the high-tensile and -compression nickel-chrome-molybdenum alloys. These advantages enable Lyndex-Nikken/Alps tools to offer high accuracy, strong gripping torque and thermal control under high-speed rotation. Mori Seiki has selected these live and static tools as a product in its Qualified Peripherals program.
Related Glossary Terms
alloys


alloys

Substances having metallic properties and being composed of two or more chemical elements of which at least one is a metal.

computer numerical control ( CNC)


computer numerical control ( CNC)

Microprocessor-based controller dedicated to a machine tool that permits the creation or modification of parts. Programmed numerical control activates the machine's servos and spindle drives and controls the various machining operations. See DNC, direct numerical control; NC, numerical control.