June 01, 2015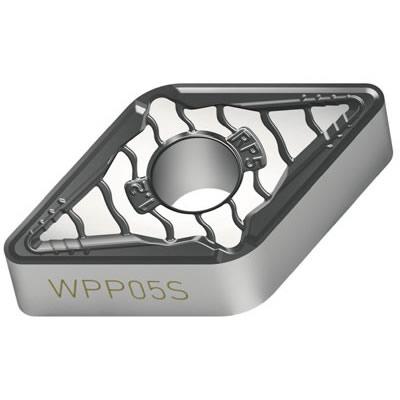 Walter has introduced the Walter Tiger·tec Silver WPP05S, an extremely wear resistant indexable insert grade that delivers high performance and maximum productivity in steel machining (ISO P), particularly in roughing forged components and long production runs. This is made possible, in part, by the insert's thicker Tiger·tec Silver coating with its optimized aluminum oxide microstructure, and its post-coating treatment that provides greater reliability, increased toughness and reduced downtime to chipping, especially in high-volume production.
Another key design enhancement to the WPP05S insert grade is a new substrate that delivers better resistance to plastic deformation. This is particularly important at higher cutting speeds required for increased productivity. In addition, a thicker cobalt-enriched zone yields greater toughness and process reliability.
Thanks to features like these, the new Walter Tiger·tec Silver WPP05S inserts, available in multiple geometries (MP3, MP5, RP5 and NRF), can reliably operate at high cutting speeds with greater metal removal rates. In addition, field tests have confirmed significantly increased tool life at high speeds.