May 23, 2016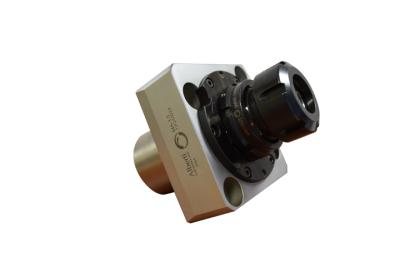 Alberti's SmartChange system from Koma Precision Inc. provides quick-changing, live-tooling capability for mill/turn lathes. The cost-effective units have a low profile with no additional projection to reduce the chance of interference with machines' enclosures. The easy-to-use design creates three points of contact between the driven toolholder spindle and toolholder output surfaces.
This triple-contact design eliminates the compromise in concentricity and rigidity to gain the speed and convenience of quick-change tooling, according to the company. To further increase productivity, the SmartChange system allows for tools to be externally preset. With the system, one set of live tools can always stay in the machine with only adapters needing to be changed.
Related Glossary Terms
toolholder


toolholder

Secures a cutting tool during a machining operation. Basic types include block, cartridge, chuck, collet, fixed, modular, quick-change and rotating.