September 17, 2018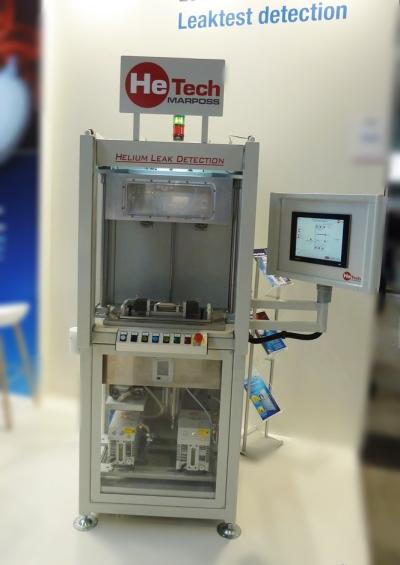 Marposs offers its semiautomatic line of helium technology nondestructive leak testing machines. These machines help identify the presence of a leak in wide range of industries and components, such as HVAC hoses, valves or condensers; LPG and fuel tanks and rails; blood filters; and food packaging to name a few.
These systems enable parts to be checked for defects without being transferred to a measurement lab, eliminating the need to reload and reposition the part for any necessary reworking, improving the process and optimizing cycle time.
Using helium-charged vacuum technology, the part is placed into a chamber where a vacuum is created. The part is then pressurized with helium and any leakage is measured through a mass spectrometer.
The detectable leak range goes from 5.0 x 10-3 mbar*L/s to 5.0 x 10-8 mbar*L/s.
The systems are available in a number of standard configurations, depending upon the application. Systems are typically semiautomated.