December 04, 2018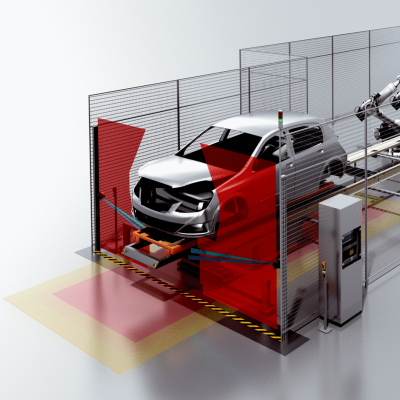 SICK announces the launch of SICK's Safe Portal Solutions. Safe Portal Solutions from SICK ensure flexible, efficient safeguarding for automated material transfer stations.
Operating with up to four simultaneous protective fields, two vertically installed safety laser scanners detect people gaining unauthorized access of any kind. At the same time, they allow objects with defined contours to continue passing through without interruption. Compliant with EN ISO 13849 – PLd / CAT3, the custom-made solutions comply with most safety standards. The solution also includes all technical protective devices and the associated engineering.
With quick adaption, the Safe Portal Solutions maximizes productivity and ensures safety on all levels.