May 13, 2013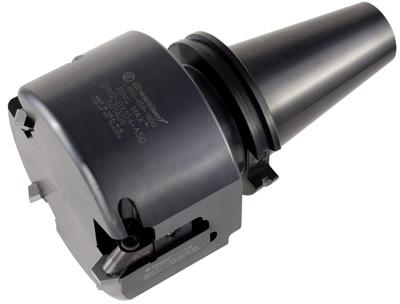 Greenleaf Corp. offers an expanded line of Ring Max ring-groove cutters. Designed for the oil and gas industry, the ring groove tooling is engineered to finish API ring grooves in less than 1 minute of cutting time.
The cutters use fewer components for greater dimensional accuracy and repeatability from groove to groove, according to the company. Their unique design ensures accurate seating and secure locking of the insert cartridge to the cutter body. All Ring Max line cutter bodies and components are precision machined to exacting tolerances, eliminating the need for tool adjustments. This streamlined design simplifies cutter maintenance through the use of clamp and locking components that are common to all Ring Max II and Ring Max III tools.
The Ring Max III design includes all of the enhancements of the Ring Max II in a high-precision, two-piece modular system. Ring Max III offers many head and shank configurations, including adaptability to the company's Excelerator facemills.
Standard features and benefits include:
Roughing and finishing of BX, R and RX API ring grooves in Inconel 625 clad overlay in less than 1 minute.
Adjustable and replaceable cartridge design for easy maintenance.
Machining the groove and chamfers in one operation.
Availability for grooving in stainless and alloy steel.
Related Glossary Terms
grooving


grooving

Machining grooves and shallow channels. Example: grooving ball-bearing raceways. Typically performed by tools that are capable of light cuts at high feed rates. Imparts high-quality finish.

shank


shank

Main body of a tool; the portion of a drill or similar end-held tool that fits into a collet, chuck or similar mounting device.
Additional Products from Greenleaf Corp.