January 01, 2015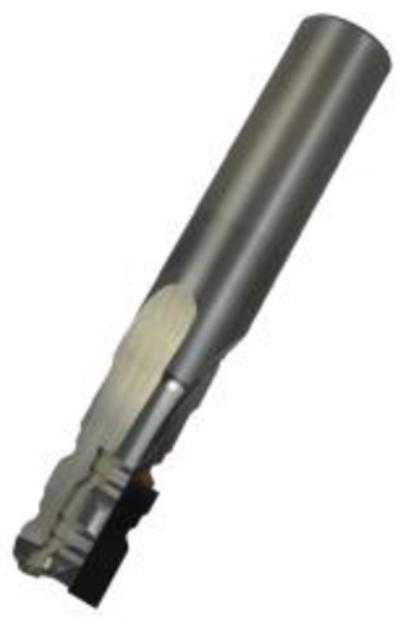 LMT Onsrud LP introduces the latest addition to its comprehensive line of chip control technology with the Progressive Chipbreaker (67-220 series) tooling for composite materials. The Progressive Chipbreaker is designed to provide superior chip control and increased tool life.
LMT Onsrud's new chipbreaker incorporates a unique geometry with a PCD cutting edge to support a wide range of feed rates and depth of cut combinations while extending the life of the tool. This is accomplished by utilizing a distinct Hi-Low asymmetrical chipbreaker profile which reduces vibration and chatter, caused by harmonic imbalance, resulting in improved surface finishes, while reducing noise levels and wear on the tool. The same pattern of the PCD is equally matched on the solid carbide body behind the PCD cutting edge giving exceptional support to the cutting edge and improved machining capability.
These peak performance three flute tools with a 3° up-shear are designed to promote efficient chip evacuation while the 'staggered' cutting edge pattern is engineered to generate very low cutting forces while reducing the temperature in the cutting area. This combination of chip removal and temperature reduction allows for increases in cutting speeds to gain productivity.
LMT Onsrud uses a specialized grade of PCD suited for these special composite applications. The extreme hardness of this PCD blend is an asset with regards to tool wear, tool longevity, and improved finish.
In Phenolic (high-pressure thermosetting industrial laminated plastic) applications, integrating the same successful edge pattern provides a free cutting action, reducing cutting pressures, while providing better finishes and with significant lower noise levels. The user benefits in improved parts and productivity. The three flute design enables high production in any CNC machining environment or application. The Progressive Chipbreaker is the perfect choice for minimizing tool changes and maximizing productivity.