July 01, 2015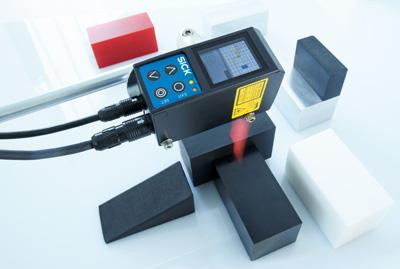 SICK announced the launch of the Profiler 2 short range distance sensor for measuring profiles and surfaces of complex objects with one laser line.
With the Profiler 2, up to four areas of an object can be analyzed at the same time with a single measurement. Featuring 10 integrated measurement functions (e.g., height, width, angle), the Profiler 2 quickly and reliably measures objects regardless of color, material, or shape. Measuring a 2D profile with just one sensor saves on hardware and installation costs, making the sensor a cost-effective measurement solution.
In addition, the stand-alone design eliminates the need for additional cabling and evaluation units. While the integrated CMOS receiver unit guarantees precise measuring, the supplied software makes commissioning simple and provides exceptional real-time visualization of the measurement process.