October 03, 2020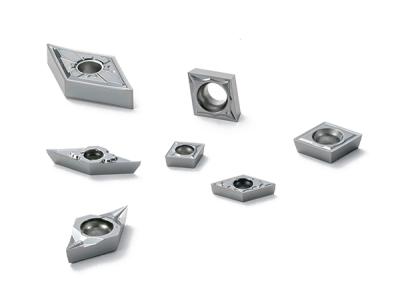 New PR17 Series insert grades use Kyocera's newly developed MEGACOAT NANO PLUS technology which provides excellent wear resistance for longer tool life and a high-quality surface finish.
PR1725
Great for machining steel and stainless with a wide range of chipbreakers available.

PR1705
Excellent wear resistance and high precision machining of free-cutting steel.

SKS Chipbreaker
New SKS chipbreaker for finishing with excellent chip control and surface finish.

Related Glossary Terms
chipbreaker


chipbreaker

Groove or other tool geometry that breaks chips into small fragments as they come off the workpiece. Designed to prevent chips from becoming so long that they are difficult to control, catch in turning parts and cause safety problems.

precision machining ( precision measurement)


precision machining ( precision measurement)

Machining and measuring to exacting standards. Four basic considerations are: dimensions, or geometrical characteristics such as lengths, angles and diameters of which the sizes are numerically specified; limits, or the maximum and minimum sizes permissible for a specified dimension; tolerances, or the total permissible variations in size; and allowances, or the prescribed differences in dimensions between mating parts.

wear resistance


wear resistance

Ability of the tool to withstand stresses that cause it to wear during cutting; an attribute linked to alloy composition, base material, thermal conditions, type of tooling and operation and other variables.