May 01, 2011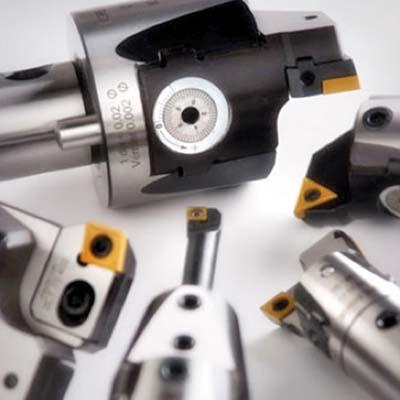 Pinzbohr High Precision Modular Boring Tools from Techniks are unsurpassed for accuracy, rigidity, and repeatability. All Pinzbohr boring tools are built with the quality, reliability, and ease-of-use features machinists need to maximize productivity.
Innovative features include the AccuSET dial for easy insert adjustments in increments of .0001". The SpeedSET feature enables synchronized setting of roughing heads without having to adjust individual slides, or having slides slip out of position during adjustment. The SafetySET feature prevents the operator from accidentally damaging the lock screw by over-tightening. The offset-center tapered lock screw coupling system provides maximum tightening force between the tool and the toolholder, while still allowing heads to be changed in spindle.
RANGE: Minimum boring size is .315". Maximum boring size is 19.685". Also available are the popular BohrSTAR kits, sized in ranges from .2362" up to 8.2677".
Related Glossary Terms
boring


boring

Enlarging a hole that already has been drilled or cored. Generally, it is an operation of truing the previously drilled hole with a single-point, lathe-type tool. Boring is essentially internal turning, in that usually a single-point cutting tool forms the internal shape. Some tools are available with two cutting edges to balance cutting forces.

toolholder


toolholder

Secures a cutting tool during a machining operation. Basic types include block, cartridge, chuck, collet, fixed, modular, quick-change and rotating.