July 17, 2018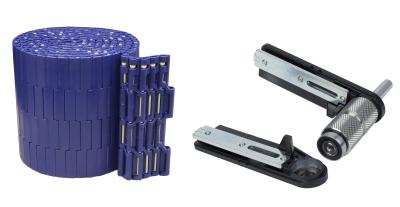 Ordering critical replacement parts for 2200 series conveyors is faster and easier than ever before, thanks to new Parts Kits from Dorner.
These new Parts Kits help ensure you have the necessary key parts on hand for quick repairs to avoid costly downtime. The new Parts Kits for Dorner's 2200 series conveyors come in two levels:
Level 1 includes a belt and drive tail kit
Level 2 includes a belt, idler tail kit and drive tail kit
Both kits are available in Dorner D-Tools, site of Dorner's conveyor productivity applications, including its CAD Library and Product Configurator.