September 15, 2021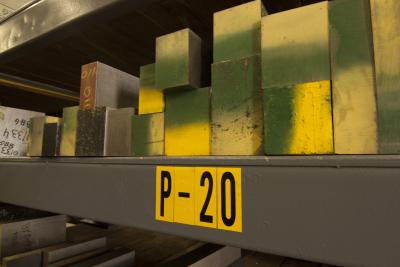 Buffalo Precision Products is pleased to announce its newest feature on the company's' online platform. Competitively priced tool steel off-cuts can now be purchased 24/7. Customers can choose from select grades:
USA: P20 Modified, Stainless Pre-Hard Holder and Holder
Canada: P20, P20 High Hard, Premium H13, 420 Annealed
This new feature allows customers the opportunity to purchase pieces of tool steel at an attractive price with the expected ease and reliability of the web shop that customers have come to know.
The Buffalo Precision Products web shop continues to supply precision flat ground and drill rod at competitive prices, while offering extensive grades and sizes along with quick delivery. The web shop is available for customers in the USA and Canada. With the addition of tool steel off-cuts, the BPP website will now have even more options for customers looking for material in addition Metal Additive Manufacturing powders.
Related Glossary Terms
flat ( screw flat)


flat ( screw flat)

Flat surface machined into the shank of a cutting tool for enhanced holding of the tool.

web


web

On a rotating tool, the portion of the tool body that joins the lands. Web is thicker at the shank end, relative to the point end, providing maximum torsional strength.