March 25, 2021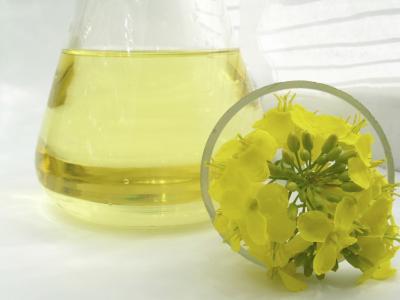 Part of CONDAT'S eco-designed product offering, NEAT GREEN DP X510 is a machining neat oil composed of a blend of vegetable oils and high-performance additives selected to give this product exceptional lubricity. With a low viscosity (10 cSt), this oil limits lubricant drag out on machined parts, reduces fluid consumption as well as clogging of degreasing machines.
Thanks to the synergy of its additive package and the high lubricity of its base oil (3 times more efficient than standard mineral-based oils), NEAT GREEN DP X510 allows you to produce very difficult parts while increasing the OEE (efficiency of your process) and reducing your tooling budget.
NEAT GREEN DP X510 also benefits from a high resistance to temperature and oxidation. It is particularly recommended for the machining of yellow metals, as its properties are maintained for a long time and it avoids staining and fading of the metals. This lubricant has shown great success in micromachining operations.
This vegetable-based technology makes it possible to increase cutting speeds, extend tool life, limit oil changes and guarantee operator safety. NEAT GREEN DP X510 generates less mist than mineral oils and thus offers a more pleasant working environment for operators. By nature, and despite its very low viscosity, it does not have H304 labelling ('may be fatal if swallowed and enters airways'), and offers a high resistance to BaP development. The effort made on the environmental profile of this formula is rewarded by the absence of import tax in many geographical areas.
Thanks to its responsible formulation, this lubricant obtained a 2-star score at the CONDAT LUBRISCORE® and perfectly illustrates the concept of Responsible Performance that the company targets.
Related Glossary Terms
lubricity


lubricity

Measure of the relative efficiency with which a cutting fluid or lubricant reduces friction between surfaces.