September 10, 2021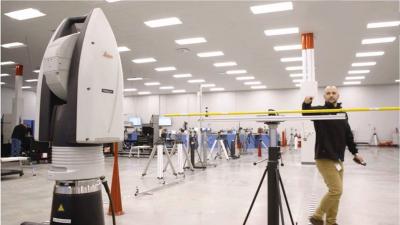 Hexagon's Manufacturing Intelligence division today announced the expansion of its MyCare service subscription program to portable measurement systems including laser trackers and portable arms. The multi-tiered program is designed to provide simplified, comprehensive service coverage and additional benefits for nearly all measurement systems offered by Hexagon in North America. MyCare CMM was previously launched last fall for coordinate measuring machine (CMM) customers. A MyCare Portable membership generates a substantial return on investment (ROI) by reducing the cost of ownership up to 30 percent over the program's duration.

MyCare Portable is available in various packages such as MyCare Essential, MyCare Premium, and MyCare Enterprise. Each offering provides increasing levels of best-in-class service and support such as extended warranties, preventative maintenance, certification loaners, return shipping and more. Enhanced MyCare service packages include a guaranteed 3-day turnaround time for both covered service and annual recertification or a loaner device, wear and tear parts, trade-in lock credits and much more. Customers can also take advantage of the MyCare Rewards program with discounts on SFx Asset Management, eStore purchases, accessories, training, software and hardware upgrades, and unlimited access to on-line training (1 seat per system).

"MyCare Portable makes portable metrology ownership smarter and straightforward. Customers can count on saving money and minimizing unplanned downtime with regular services scheduled up to a year in advance," states Milan Kocic, Director of Business Development for Service and Support, North America. "The multi-tier program ensures each system gets the necessary services to maintain its optimal working condition. MyCare also incorporates software coverage and unlimited 24/7 access to all Hexagon customer support services."

In addition to the MyCare service subscription program, Hexagon has further enhanced the customer support experience with an easy-to-use MyCare Portal that consolidates go-to-support and valuable knowledge bases into one convenient online hub.
Related Glossary Terms
metrology


metrology

Science of measurement; the principles on which precision machining, quality control and inspection are based. See precision machining, measurement.