June 23, 2016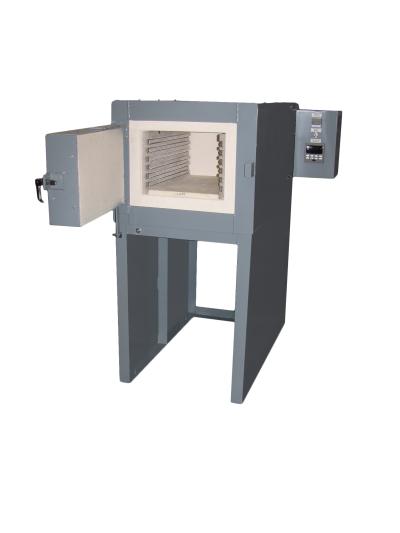 Century Die Company LLC, a blow mold specialist in Fremont Ohio, has added to their heat treating capability with a Lucifer Red Devil single-chamber furnace. Model RD7-H21 has a working chamber size of 9"H x 12"L by 21"D and heats to 2200° F.
Energy efficient lightweight firebrick lines the chamber with mineral wool backup insulation; easy-to-replace heating elements for uniform radiation are situated along both side walls. The Red Devil box furnace series comes standard with a horizontal swing door and safety microswitch as well as a ceramic hearth plate to support the workload and protect the floor brick insulation.
Century Die chose to accessorize their furnace with a base stand to bring the hearth height to 30". The upgraded Honeywell UDC 2500 controller allows programming up to 12 segments. An additional soak timer with alarm contact alerts the operator when heat treating is complete.
Century Die plans on hedging the higher customer demands and increasingly shorter lead-times by keeping the overnight, and sometimes same day, heat treat requirements in-house. Many of their customers are running a 24/7 operation and cannot allow excessive downtime.
Mark Carter from Century Die says he has been very happy with performance of an older dual chamber Lucifer Furnace space saver unit which led the company to select Lucifer Furnaces for Century Die's new equipment. In addition to being a leading supplier of blow, compression and thermoform mold tooling for plastic packaging and components used for detergents, beverages, automotive products, and industrial tools, Century Die is also a major repair and refurbishment facility for this type of tooling.