February 12, 2012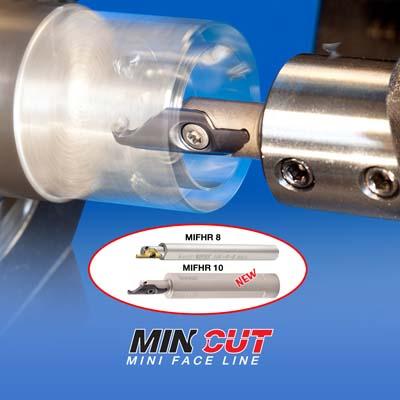 ISCAR is expanding the range of MINCUT inserts and tools for face grooving and turning in a diameter range of 10 to 34mm, for up to 9mm grooving depth. The MIFR 10.. inserts are screw-clamped into a long pocket of the MIFHR ... bars, with a very rigid clamping, resulting in prolonged tool life and enabling high machining parameters.
Internal coolant hole, directed to the cutting edge
Can be used for grooving in deep holes
Uninterrupted chip flow on the insert rake
Can also be used for rotating applications
Standard inserts are available in 2.0 to 3.0mm widths made from IC908 grade and special widths can be ordered on request within this range.
Additional Products from Iscar USA