September 22, 2023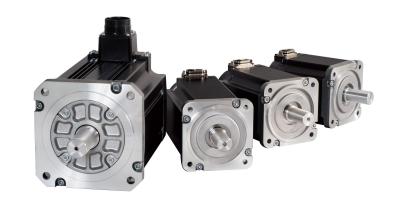 The MELSERVO-J5 portfolio of servo motors and amplifiers has been expanded to include two new servo types, additional "High-Speed" motor models, and a number of new features and functions for enhanced capabilities and unparalleled performance compared to previous generations.

Mitsubishi Electric Automation, Inc. is proud to announce the expansion of its MELESRVO-J5 product family to include more options for OEMs and end-users. MR-J5 servo products set the standard for Servo performance in the world of factory automation. Cutting-edge technology, industry-leading performance, and advanced servo features allow users to unlock unused potential in their machines and factories. Compatible with CC-Link IE TSN, these products are ideal for high-speed, high-precision applications to reduce the total cost of ownership for users.

The new generation of MR-J5 servo products includes two new servo types, HK-RT/ST, and the addition of high-speed HK-KT/ST servo motors with 3000rpm rated speed. In addition, new features for improved programming have been added including Simple Motion Mode for the RD78G Motion Module, Advanced Synchronous Control, and positioning mode or "point table" for MR-J5G servo amplifiers. Networking and communication have drastically improved with master "follower" operation to transmit commands to master and following axis in a synchronized servo system, auto-detection of IP address on the CC-Link IE TSN network, and support of Line Star and Ring topologies with CC-Link IE TSN.

"MELSERVO-J5 continues to evolve and reinforce our commitment to providing customers with high-performing and reliable servo products that enhance the performance of our customers' machines. We have many more exciting developments planned for MELSERVO-J5, stay tuned for future announcements" said Dan Zachacki, Product Manager, Servo and Motion at Mitsubishi Electric Automation, Inc.