September 28, 2016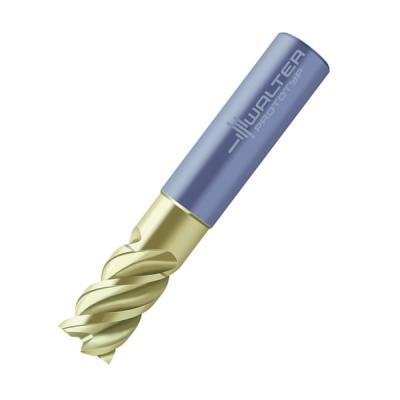 The new MC341 Supreme carbide shoulder/slot milling cutter from Walter is specially designed for extended tool life when machining steel and stainless steels. According to the company, yhe cutter delivers exceptional tool life, plus performance improvements of up to 100 percent thanks to the innovative new Walter WK40TZ grade, a special proprietary coating process and added design enhancements as well.
The cutter features the capability for full slotting at 1.5 x Dc, low spindle load thanks to a differential pitch, soft cutting action as a result of optimized micro-geometry and optimal chip evacuation. In addition, the MC341 Supreme "cutting-at-back radius" reduces transitions when performing shoulder milling operations. It is able to achieve a high level of process reliability due to its stable core and optimized microgeometry.
The DIN 6535 HA tool shank has a special surface treatment for better gripping and the cutters are available in sizes from 6 mm to 20 mm in diameter.