March 28, 2018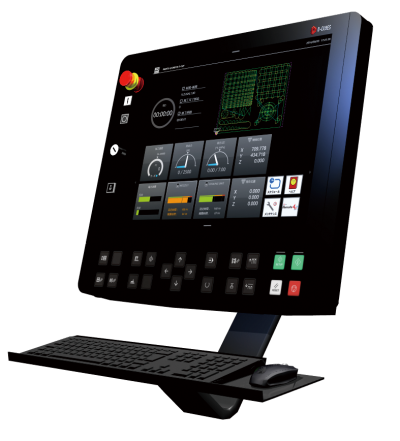 Mitsubishi Laser has added the new M800 control technology to its Advanced 800 Series eX-F fiber laser machine. The company says it has been working hard to perfect and offer the new technology for its popular fiber laser machine.
The M800 laser control includes a 19-inch tablet style touchscreen, enabling users to swipe, pinch and tap to view data. It features a customizable home page and status bar to access data, meaning less time spent pressing various buttons to perform the same process.
Additionally, the M800 laser series control has a processing speed up to 100m per minute and includes an expanded cutting condition library with even more flexibility. Users will see improvements on hole circularity and process times on small geometrically intensive parts.
In line with Industry 4.0 requirements, the processing, consumption and service data available with this control ensures transparency in all production stages. The new navigation interface provides smooth and easy job operation for all operator expertise levels, allowing production jobs to be completed quickly and accurately.
Other benefits include: improved integration with remote360, expanded maintenance and help screens and larger storage for more program files.
Related Glossary Terms
tap


tap

Cylindrical tool that cuts internal threads and has flutes to remove chips and carry tapping fluid to the point of cut. Normally used on a drill press or tapping machine but also may be operated manually. See tapping.