March 01, 2010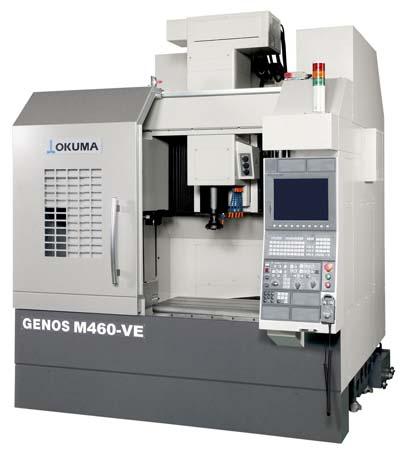 Okuma America Corp. says its new M460-VE vertical machining center marries value with high-performance machining technology. It adopts a new double-column structure to deliver the most machining in the least floor space, according to the company. Total travel measures 30" (X), 18.11" (Y) and 18.11" (Z) with a rapid traverse rate of 1,574 ipm. Standard features include a high power 40 taper, 12,000-rpm spindle with a 30/25 HP VAC liquid cooled integral motor and a 32-position ATC. Thermal deformation is minimized with Okuma's TAS-C/TAS-S compensation system. The M460-VE features the operator-friendly THINC-OSP control — a PC, Windows-based platform with open architecture, plug and work USB capability and 40GB of memory. This control makes it easy to connect to peripheral equipment and utilize other machine tool accessories, improving productivity and data gathering.
Related Glossary Terms
inches per minute ( ipm)


inches per minute ( ipm)

Value that refers to how far the workpiece or cutter advances linearly in 1 minute, defined as: ipm = ipt 5 number of effective teeth 5 rpm. Also known as the table feed or machine feed.

machining center


machining center

CNC machine tool capable of drilling, reaming, tapping, milling and boring. Normally comes with an automatic toolchanger. See automatic toolchanger.

rapid traverse


rapid traverse

Movement on a CNC mill or lathe that is from point to point at full speed but, usually, without linear interpolation.