March 07, 2018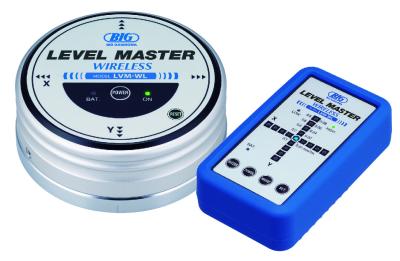 BIG KAISER announced its new Level Master Wireless, a high-precision device for the leveling of machine tool tables. The Level Master Wireless adds wireless connectivity to enable leveling information to be read from a separate display device, making it easier to ensure that a precision level is correctly achieved.
The detector supports an accuracy of up to 0.01mm/1m and allows simultaneous measurement with multiple detectors – they can transmit to independent display devices at a range of up to 30m from the measuring point.
Using a leveling tool will not only make the machining process better, it will also help a machine last. The Level Master Wireless is simple enough for just one operator to use. The device uses optical level sensor technology and includes LED and buzzer indication to notify when leveling is complete. There is also a "low" and "high" mode switch for rough and finish adjustments.
Included tools with the Level Master Wireless are an aluminum box for storage, alkaline batteries, device manual, a guarantee certificate and an inspection sheet.