February 01, 2015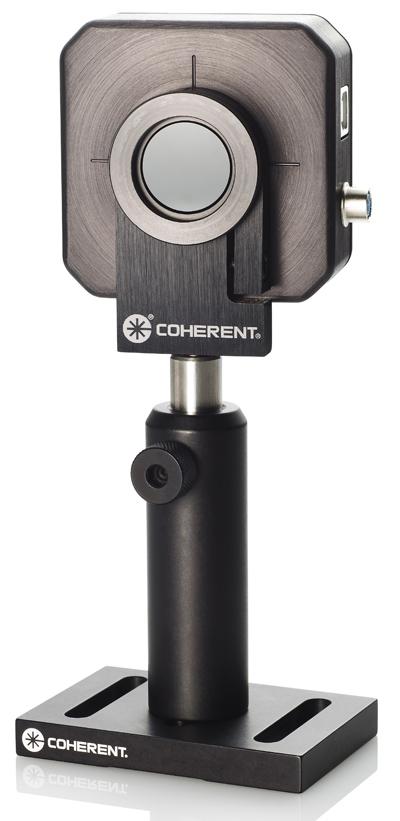 The new LaserCam-HR II laser beam diagnostic cameras from Coherent Inc. offer improved performance over the company's original LaserCam-HR. They maintain complete hardware and software compatibility with older LaserCam products, thus simplifying integration for existing users in both production and laboratory settings.
Improved performance in the LaserCam-HR II has been achieved through the use of newer CCD sensors (available in ½" and 2/3" formats) and advanced circuitry. Together, these lower the noise floor and allow an increase in the bit-depth of the image digitization process, enabling the dynamic range of the camera to be expanded by a full decade on the low light end. All this translates into more sensitive and accurate laser beam diameter measurements, especially those involving D4sigma and second moment calculations.
The new LaserCam-HR II products all use Coherent's popular BeamView software, which has been updated to incorporate drivers for both Windows 7 and Windows 8. This latest version of BeamView remains fully compatible with older Coherent cameras. Similar to Coherent's previous cameras, the LaserCam-HR II cameras are USB 2 High Speed compatible, powered through their USB port.