February 03,2016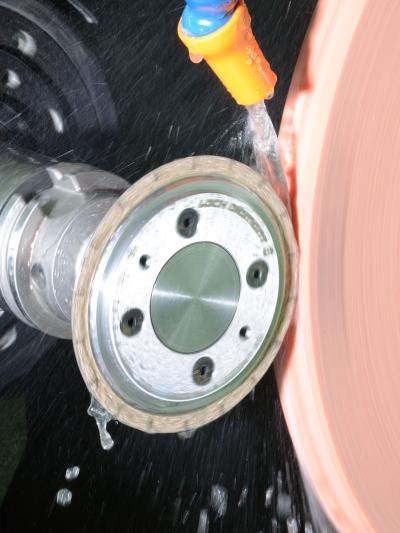 The drebojet®-plus, a new diamond dressing roll from Lach Diamond Inc, Grand Rapids, Mich., will make its debut at GrindTec, which is set for March 16-19 in Augsburg, Germany, according to a company news release issued today. The drebojet-plus is intended for contour-controlled dressing and profiling of grinding wheels.
The drebojet-plus precision dressing roll reportedly eliminates the "chatter marks" left behind by its predecessor during the dressing process. Plus, compared to other conventional or ceramic diamond and CBN grinding wheels, drebojet-plus precision dressing rolls do not require sharpening or regrinding, according to the company.
The new product will be on display at Lach Diamond booth No. 1052 in Hall 1 at GrindTec.