July 01, 2015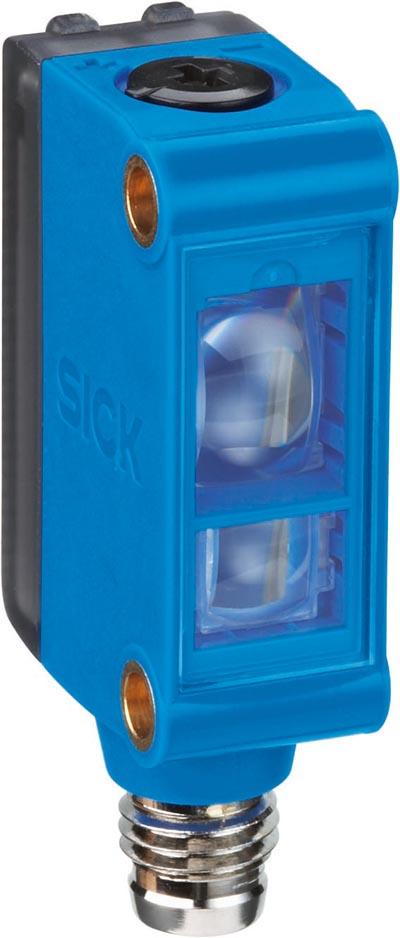 SICK announced the launch of the KTM contrast sensor. The KTM is a high-performance contrast sensor enclosed in a small, IP 67-rated housing that can be easily mounted and integrated into machines.
The KTM, which has a high grayscale resolution, is particularly suitable for detecting black and white or color materials as well as matte or shiny objects. With OES4 ASIC technology, a switching frequency up to 15 kHz and a short response time of 35 µs, the KTM is able to reliably detect contrast differences in a wide range of packaging applications. It includes both static and dynamic teach-in options for flexible commissioning.
Two variants — the KTM Core, with a white sensing light, and the KTM Prime, with a red, green and blue sensing light — are available. The KTM Core is ideal for standard applications while the KTM Prime, which offers extended diagnostics, visualization and quick format changes due to IO-Link, can be used for more challenging applications.