June 16, 2016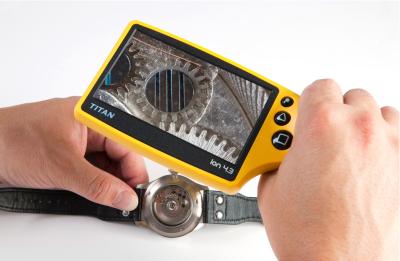 The Ion 4.3 Inspection Magnifier, which can provide quality control inspectors a crystal clear image on its screen, is announced by Titan Tool Supply Inc. Because it was designed to replicate the look and feel of an optical magnifier, the Ion is said to be suitable for quick and immediate use, fast to start, comfortable to hold and highly intuitive to use.
The Ion 4.3 provides a super-sharp magnification up to 14X and offers on-screen measurements using an integrated XY dimensioning grid with cursor functions. It is capable of recording and tracing one hundred date-stamped images for accurate quality-control records.
According to Titan, a unique liquid lens technology provides a wide focus range, fast response time, excellent optical quality and low power consumption. Due to its compact design, the Ion 4.3 is an ideal mobile inspection tool suitable for areas having poor lighting and difficult access.
Related Glossary Terms
quality assurance ( quality control)


quality assurance ( quality control)

Terms denoting a formal program for monitoring product quality. The denotations are the same, but QC typically connotes a more traditional postmachining inspection system, while QA implies a more comprehensive approach, with emphasis on "total quality," broad quality principles, statistical process control and other statistical methods.