May 01, 2014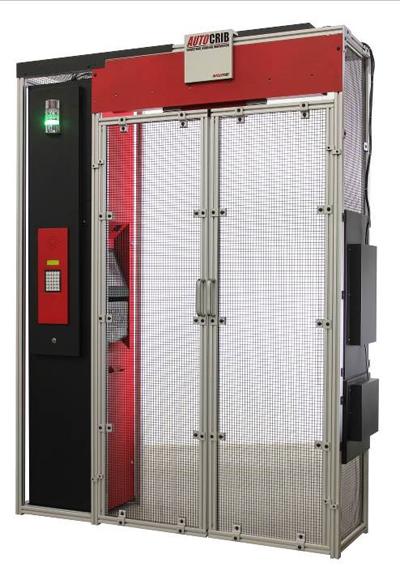 AutoCrib Inc. unveiled its new IntelliPort Lite, the company's latest radio frequency identification (RFID) portal. The cost-saving IntelliPort Lite mimics the company's traditional IntelliPort product but it is meant for smaller crib environments. Placed at a gateway point, the IntelliPort Lite securely tracks the movement of products in and out of a controlled area 24/7. Perfect for manufacturing companies, fabricators, machine shops, airlines, distributors and others who want to record movement of an unlimited number of items from supply rooms or tool cribs but need a RFID portal with a smaller footprint.
"The biggest challenge for manufacturers and other operations with large amounts of supply stock is to track and control inventory without stifling production and efficiency," said Steve Pixley, chief executive officer of AutoCrib. "IntelliPort Lite is a cost-saving solution that not only accurately records movement of inventory, it enables multiple authorized workers to 'shop' simultaneously so that productivity is not sacrificed."
IntelliPort Lite's intuitive design requires virtually no end-user training. Authorized employees simply gain access through the locked gates of the IntelliPort Lite gateway using their employee badge or number and can then shop freely for needed items. The gateway has a checkout system that, with a push of a button, automatically scans RFID tags on items, issues a receipt and unlocks the doors for exit. All of the data is stored in the IntelliPort Lite system for tracking and reporting.
Because items are tracked through RFID tags and sensors, there is less dependency on proper bin location inside the crib. IntelliPort Lite also includes a returns process that senses and tracks items being returned and unlocks the doors once the scanners confirm no items are in hand.
IntelliPort Lite is the latest product in the company's popular IntelliPort line and comes in single- or double-door versions, supports multiple languages and is ideal for high-volume environments. Operations and procurement managers can use the data captured in IntelliPort Lite to track supply, set inventory alerts and send email reports to any smartphone, tablet or computer. IntelliPort Lite works seamlessly with AutoCrib's complete line of automated inventory vending devices or can be used as a standalone system.