April 01, 2011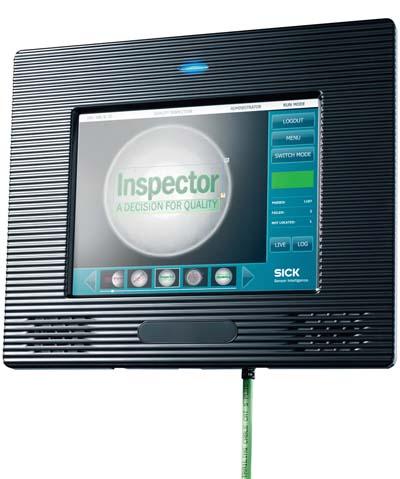 SICK has launched the Inspector Viewer. The Viewer is a compact, real-time, touch-screen monitor that provides advanced monitoring and trending capabilities for Inspector Vision Sensors — right next to the production line.
Users will instantly get information about multiple inspections in order to improve quality and throughput. It is ideal for the packaging and food and beverage markets — monitor label inspection and logo verification via live or logged images, for example.
Features and benefits include:
Perform trending and analysis--The results of each of the detailed inspection tools can be monitored for immediate and visual feedback to line operators.
View live or logged images and statistics from the Inspectors--User can now see live image in real-time without having to connect a PC
Viewer also allows user to view and store logged images based on the user's criteria
Easily re-teach the reference image to handle batch switching--Image re-teach allows users to quickly adapt to small variations in production
Save and export configurations from and to Inspectors--This allows users to have a virtually infinite number of preset inspections, which increases the functionality of all Inspectors to handle large product ranges
Continuously store images from the Inspector on the Viewer--Save images to on-board compact flash drive with room to store up to 23,000 images
Monitor all Inspectors on the network from a single device and location
Related Glossary Terms
flash


flash

Thin web or film of metal on a casting that occurs at die partings and around air vents and movable cores. This excess metal is due to necessary working and operating clearances in a die. Flash also is the excess material squeezed out of the cavity as a compression mold closes or as pressure is applied to the cavity.