August 26, 2019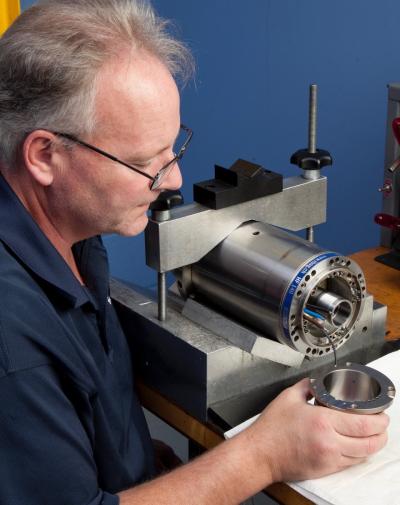 In today's booming manufacturing environment, high machine tool utilization rates can have an impact on optimal machine tool performance resulting in planned or unplanned repair requirements. IBAG has stepped up its high-speed spindle repair and rebuilding services at their North Haven, Connecticut, facility. The comprehensive service includes a thorough spindle condition evaluation, analysis of all internal parts prior to approval for repair and rebuilding.
Key spindle repair services include full disassembly, internal part are checked for wear ultrasonic cleaning, spindle rotor shaft precision balancing to less than a G1 level, new parts and bearings where needed return to factory standards, testing, run-in and final testing. Throughout the entire repair and rebuilding process select data is captured and recorded such as housing temperature, vibration, current and taper runout. In addition, IBAG fully supports repairs for spindle system components such high-frequency spindle drives, chillers and bearing lubrication systems.
Related Glossary Terms
ultrasonic cleaning


ultrasonic cleaning

Method of cleaning metal or plastic parts by immersing them in an aqueous or solvent-based cleaning solution and imposing ultrasound energy on the bath to enhance cleaning by creating cavitation conditions at the part surface, which imparts a strong scouring action to remove tenacious soils.