January 01, 2014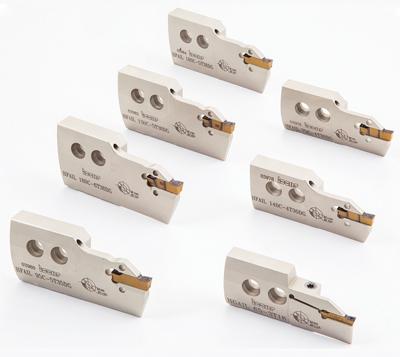 ISCAR is further extending the application range of the current HGAIR/L and HFAIR/L face grooving adapters. This range applies to both diameters and grooving depths of 3 to 6mm inserts.
The new adapters were designed mainly to cover the larger diameters and deeper grooving range which was not covered by the currently available tools. They should be applied on larger parts such as pump hubs, hydraulic parts, turbine parts, engine pistons, etc.
Related Glossary Terms
grooving


grooving

Machining grooves and shallow channels. Example: grooving ball-bearing raceways. Typically performed by tools that are capable of light cuts at high feed rates. Imparts high-quality finish.
Additional Products from Iscar USA