March 15, 2016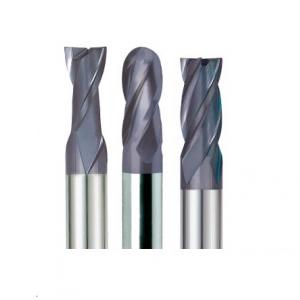 YG-1 Tool Co. says it has changed the way you will look at general-purpose endmills. With YG-1's superior substrate and YG-1's proprietary coating on its GP endmills, the tools impart a fine surface finish on workpieces and extend tool life at a competitive price.
The endmills are suitable for dry and wet cutting carbon steels, alloy steels and steels prehardened up to 40 HRC.
Related Glossary Terms
alloy steels


alloy steels

Steel containing specified quantities of alloying elements (other than carbon and the commonly accepted amounts of manganese, sulfur and phosphorus) added to cause changes in the metal's mechanical and/or physical properties. Principal alloying elements are nickel, chromium, molybdenum and silicon. Some grades of alloy steels contain one or more of these elements: vanadium, boron, lead and copper.

carbon steels


carbon steels

Known as unalloyed steels and plain carbon steels. Contains, in addition to iron and carbon, manganese, phosphorus and sulfur. Characterized as low carbon, medium carbon, high carbon and free machining.