April 01, 2015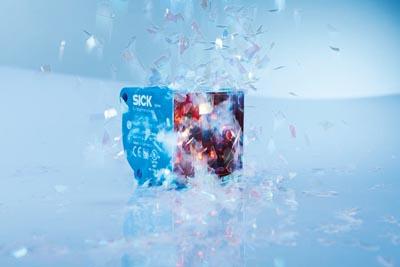 SICK announced the launch of the Glare sensor for reliable detection of glossy objects. The Glare sensor recognizes and differentiates objects on the basis of their gloss in order to control production processes. The Glare sensor analyzes the spatial distribution of reflected light using Delta-S technology, which allows the sensor to determine the gloss level of flat object surfaces, differentiate between objects of different gloss levels, and provide reliable gloss identification regardless of color, labeling, or structure. The measurement result is transmitted to the process controls either via two digital switching outputs or IO-Link.
The Glare sensor can be quickly and easily configured in many different operating modes to meet the requirements of any application, including detecting tamper-proof seals or tape, coatings, surface treatments, and protective foil packaging at lower costs than camera solutions.
The Glare sensor also features sensitivity adjustments that increase operational safety as well as an integrated key lock that reduces the risk of operating errors or tampering. In addition, the sensor features flexible settings, monitoring, advanced diagnostics, and visualization via IO-Link. The Glare's IO-Link communication interface enables the sensor to be integrated into the machine controller, featuring automatic, process-oriented configuration and online diagnostics.
Related Glossary Terms
flat ( screw flat)


flat ( screw flat)

Flat surface machined into the shank of a cutting tool for enhanced holding of the tool.