June 01, 2015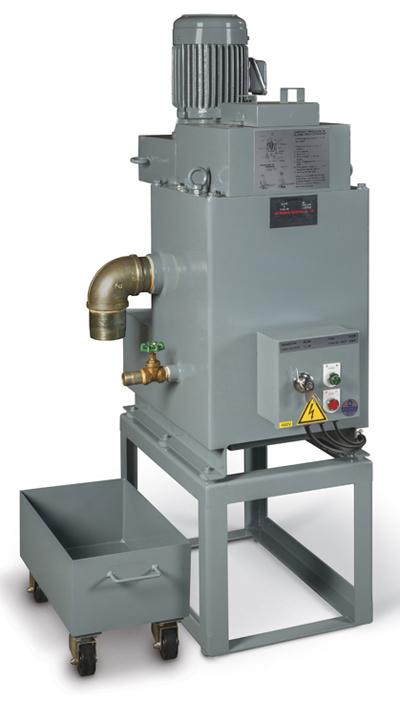 Bowl-type centrifuges have been an important product for PRAB Inc. for several years. These centrifuges have the advantage of clarifying metal working fluids without using disposable media and obtaining up to 10µm clarity. Historically, PRAB has offered manually cleaned or semiautomatic models. Recently, PRAB has added fully automatic centrifuges, which means there is little to no maintenance associated with cleaning the centrifuge.
With this addition and the expansion of the centrifuge product line, PRAB has become a leader in centrifuge technology servicing diverse industries such as vibratory deburring, water jet technology, rock cutting, mining and aerospace machining.
• Can be used on ferrous, nonferrous and composite materials
• Extends coolant life and removes particulate down to 10µm clarity
• Prolongs tool life
• Recycles process water thereby minimizing wastewater haul away costs
Related Glossary Terms
centrifuge


centrifuge

Filtering device that uses a spinning bowl and the differences in specific gravities of materials to separate one from another. A centrifuge can be used to separate loosely emulsified and free oils from water-diluted metalworking fluid mixes and to remove metalworking fluids from chips.

coolant


coolant

Fluid that reduces temperature buildup at the tool/workpiece interface during machining. Normally takes the form of a liquid such as soluble or chemical mixtures (semisynthetic, synthetic) but can be pressurized air or other gas. Because of water's ability to absorb great quantities of heat, it is widely used as a coolant and vehicle for various cutting compounds, with the water-to-compound ratio varying with the machining task. See cutting fluid; semisynthetic cutting fluid; soluble-oil cutting fluid; synthetic cutting fluid.