April 01, 2010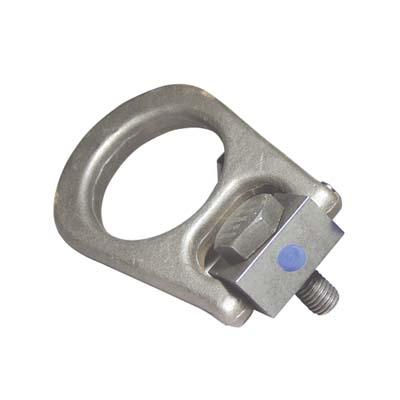 Jergens Inc. announces the addition of Full Strength Stainless (FSS) hoist rings. Manufactured from 17-4 PH stainless steel, these forged, center-pull hoist rings provide the same working load limit as Jergens' alloy steel products with the added benefit of increased corrosion resistance in harsh environments. Available in both inch and metric sizes, FSS hoist rings have unique design features that make them ideal for OEM and industrial use, according to the company. The forged, "large eye" style lifting bale includes a crossbar design that eliminates the possibility of spreading in misapplications. Additionally, a permanently secured lifting bolt makes these hoist rings tamper-proof. FSS Hoist Rings can be equipped with Lift ID, Jergens' automated inspection and compliance system. These embedded RFID tags provide a quick and efficient way to identify and track equipment in the field, allowing users to improve the efficiency of their lifting hardware inspections and simplify their workplace safety program.
Related Glossary Terms
corrosion resistance


corrosion resistance

Ability of an alloy or material to withstand rust and corrosion. These are properties fostered by nickel and chromium in alloys such as stainless steel.

inner diameter ( ID)


inner diameter ( ID)

Dimension that defines the inside diameter of a cavity or hole. See OD, outer diameter.