January 17, 2017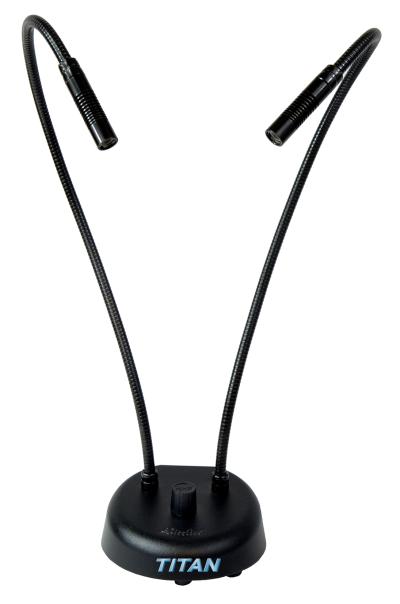 A free-standing, dual gooseneck LED lamp has been added to its line of microscope illumination products by Titan Tool Supply Inc. Designed by ANSER to provide an adjustable light source for microscopes and projectors, the bifurcated light guides consist of two 1/2-inch OD metallic-sheathed arms, which can be bent to any angle.
Each arm contains a 1/4-inch fiber optic light bundle with a bright 6-watt LED light that is powered from a 12-volt power supply included with the unit. There is a built-in, smooth-dimming control.
The stay-put feature of the dual arms allows light to be delivered over, under or beside the object to be inspected or measured, making it an ideal illumination accessory for stereo and measuring microscopes. The arms of the bifurcated light guide are 18" long.
Related Glossary Terms
outer diameter ( OD)


outer diameter ( OD)

Dimension that defines the exterior diameter of a cylindrical or round part. See ID, inner diameter.